At least 75 people were killed over the weekend after the Saudi-led coalition and rebel Houthi forces renewed their fighting in Yemen. Some of the deaths were also due to the first suspected US drone strikes under the Trump administration, local news reports said.
Hospital officials in Aden said that the airstrikes by the coalition, which is fighting on behalf of the government of President Abdrabbuh Mansour Hadi, near the strategic Bab al-Mandab strait killed at least 52 Houthi fighters and allied troops loyal to ex-president Ali Abdullah Saleh, the New York Times said citing Yemeni news reports.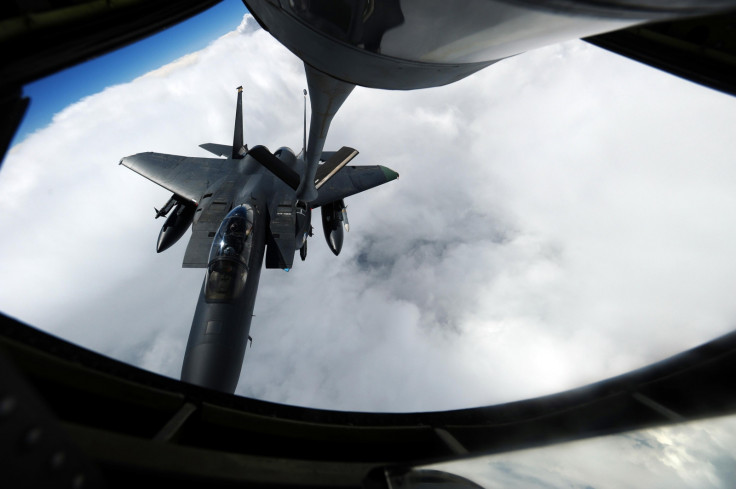 The report also added that the Houthis killed 14 of the Hadi government attackers.
On 21 and 22 January, more than 45 strikes were carried out across the country and its borders, with targets varying from a school north of the capital Sana'a and Saudi border military bases.
The intense attacks over the weekend were part of a vast offensive which began on 7 January by forces loyal to President Hadi to retake the Dhubab district near the Bab al-Mandab strait which connects the Red Sea and the Indian Ocean.
The Yemen conflict began when Hadi was ousted by rebel Houthi forces, which then took control of the capital Sana and a major portion of the Red Sea coastal areas. In 2015, the Saudi-led coalition joined the conflict in support of the president.
Yemeni officials suspect that the US also carried out two drone attacks in the central Yemeni province of Bayda on Saturday, which if confirmed would be considered the first since the start of Trump's presidency. In one attack, three Al Qaeda militants were killed while riding on a motorcycle, while the second attack killed seven others who were in a vehicle in the same area.
Following protocol, the US has denied responsibility for the drone strikes.
Last week, US intelligence officials said that during the Obama administration, at least 117 civilians had been killed in drone and other counter-terror attacks in Pakistan, Yemen and other countries. Britain-based Bureau of Investigative Journalism also showed a spike in unmanned aircraft attacks between 2012 and 2016.
Human rights groups are now concerned about President Trump's stand on counter-terrorism. The new administration has yet to lay out a clear policy on drone strikes, but Trump earlier indicated that he would be open to increasing attacks against Islamist militant groups.