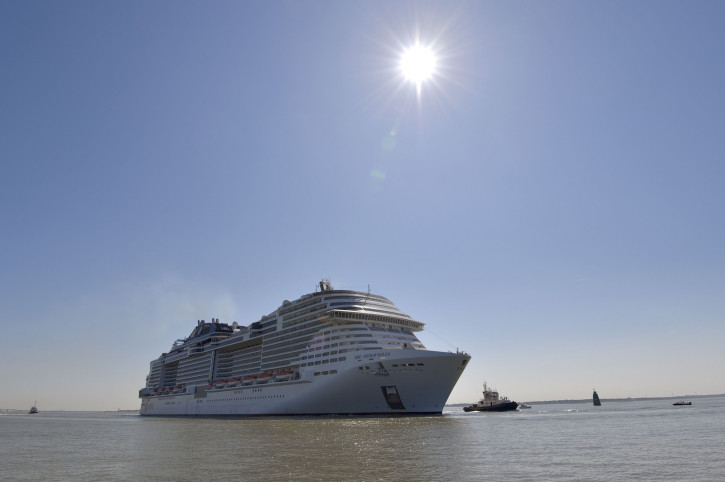 Nine gay and transgender couples are planning to get hitched on Wednesday (14 June) on a cruise ship from Shanghai heading to Japan. The event is part of a week-long gay pride celebration in China.
In China same-sex marriage is illegal and homosexuality is frowned upon. Neighboring country Taiwan legalised same-sex marriage last month.
Aries Liu, a 32-year-old man, who used to be a woman, is one of the couple getting married on the cruise ship. The Chinese ceremony is important to Liu because even though he has been out of the closet for almost two decades, his parents only accepted his sexuality last year.
Liu, who travelled to the ceremony on an overnight train from the southern province of Guangzhou said, "It's amazing to have my parents there as witnesses. Over all these years, I have been paving the way to acceptance bit by bit."
Liu said that about ten years ago many people were unknown with lesbian, gay, bisexual and transgender issues.
Gay men and women still face family pressure to marry and have children. Bisexual and transgender men and women also face discrimination, although society has started accepting them.
"Now it's completely different," Liu said, according to Reuters. "Many cities have lesbian, gay, bisexual and transgender community activities."
Last month, police in the north-western city of Xian briefly detained nine gay activists after they tried to organise a conference.
Liu Hung-En, a law professor at National Chengchi University in Taiwan said, "Mainland China is more cautious, it will adopt measures to avoid social conflict. I believe this is a very serious consideration for officials - stability."
"Due to our courage to take a stand and progress now, I think gay marriage will be legal in 10 years," said Liu.