Supporters of LGBT rights marched in dozens of cities across the US, celebrating freedoms, but also protesting against threats posed by the administration of President Donald Trump. The annual gay pride in Los Angeles was replaced by a Resist March. Tens of thousands turned out in West Hollywood, some dressed as the US President or bearing placards and T-shirts referring to Trump.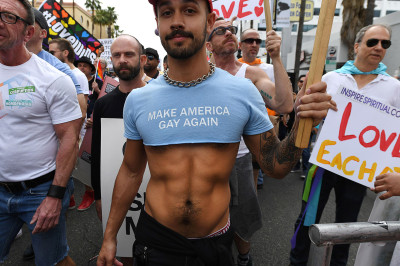 In Washington DC, marchers chanted "We're here, we're queer, get that Cheeto out of here".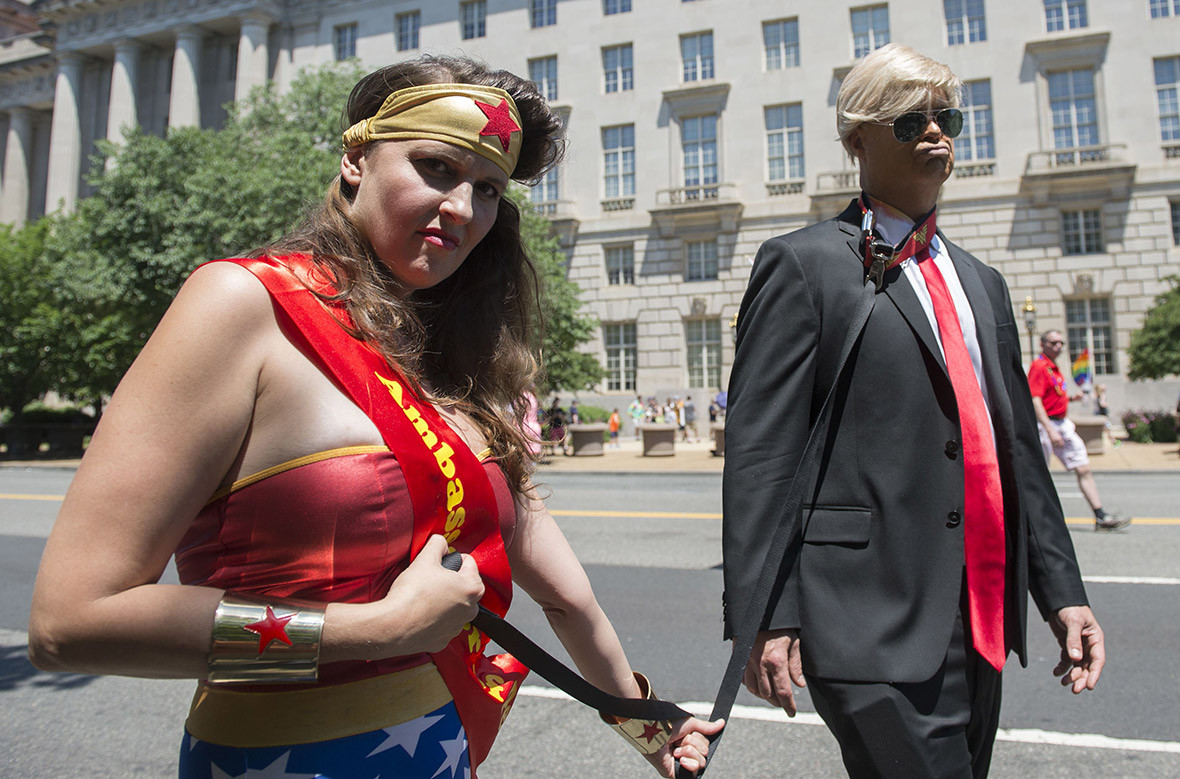 Activists are angered by the Trump administration's rollback of federal guidance advising school districts to let transgender students use the toilets and changing rooms of their choice. They also complain that Trump, who campaigned as a potential ally of gays and lesbians, has stocked his administration with foes of LGBT rights, including Vice President Mike Pence, Attorney General Jeff Sessions, and Health and Human Services Secretary Tom Price.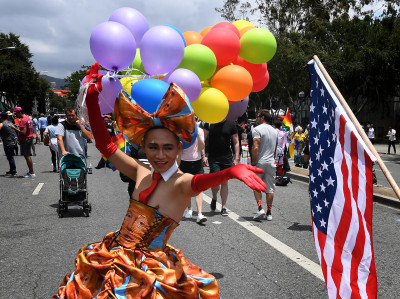 It's an emotional time for the LGBT community in the US. Monday 12 June is the first anniversary of the mass shooting at at Pulse, a gay nightclub in Orlando, Florida, that killed 49 people — mostly Latinos.
The renaming of the LA Pride parade brought criticism from some in the LGBT community, who say the one day of the year set aside to celebrate their lives should not be given over to other political causes.