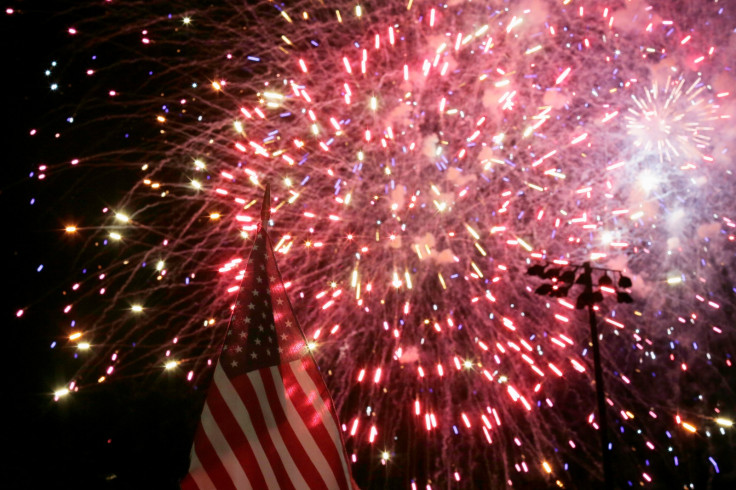 In the second major injury of the Fourth of July holiday weekend in the US, a young girl lost her left hand and the fingers of her right hand on Sunday (3 July), when she picked up live fireworks that had apparently been tossed by a group of children playing nearby in a California park.
Police in Compton in southern California are continuing to investigate the incident and are seeking the individuals who had the fireworks, according to reports on Monday (4 July).
The girl remains hospitalised after the amputation of her injured hand. She also suffered injuries to her face, officials told CBS News in Los Angeles.
The horrific injury comes a day after an 18-year-old university student visiting from Virginia lost his lower left leg after stepping on what police believe was a homemade explosive in New York's Central Park.
Connor Golden's left leg was amputated below the knee, his grandparents told NBC News-4 in Washington DC.
Golden was walking with two friends in the park when he stepped on a rock over a bag of explosive chemicals that detonated.
Police believe the concoction was intended to be some kind of homemade fireworks that were abandoned and was not for an act of terrorism or an intentional plan to injure someone.
The accident was "surreal," Golden's stunned grandmother Roberta Golden told the TV station. She added: "I hope they found what happened, who did it and to get anything else like that out of Central Park."
"This is a life-changing thing for this poor young man," said Connor's emotional grandfather Terry Golden.
Powerful fireworks are banned by many states in the US unless part of a professional display sponsored by a municipality. But fireworks — many with little quality control — are illegally imported from other countries and states where they are legal or purchased on the black market.