The UN migration agency has revealed 90 people are feared drowned after a smuggler's boat carrying mostly Pakistani migrants capsized off the Libyan coast.
International Organization for Migration spokeswoman Olivia Headon says 10 bodies have washed ashore near the Libyan town of Zuwara following the tragedy early on Friday (2 February). Eight were believed to be Pakistani, and two Libyans.
The BBC reported that it was unusual to have Libyans among the dead, as they rarely attempt the dangerous journey.
Headon, speaking by phone from Tunisia's capital to reporters at the UN offices in Geneva, said initial indications were that the boat became unbalanced.
She said the numbers of Pakistani nationals joining other migrants attempting to cross the Mediterranean to Italy and Europe via Libya had been growing.
On 1 January, the EU asylum agency reported that the count of migrants seeking asylum in southern Europe halved in 2017, marking a second consecutive year of falling numbers. Forty percent of asylum applications were successful in 2017.
Last year, 3,116 migrants drowned in the Mediterranean.
Most asylum applications last year were from Syrians fleeing the country's seven-year civil war. One million Syrians have moved to Europe since the conflict began in 2011, according to data from Eurostat - the European statistical agency.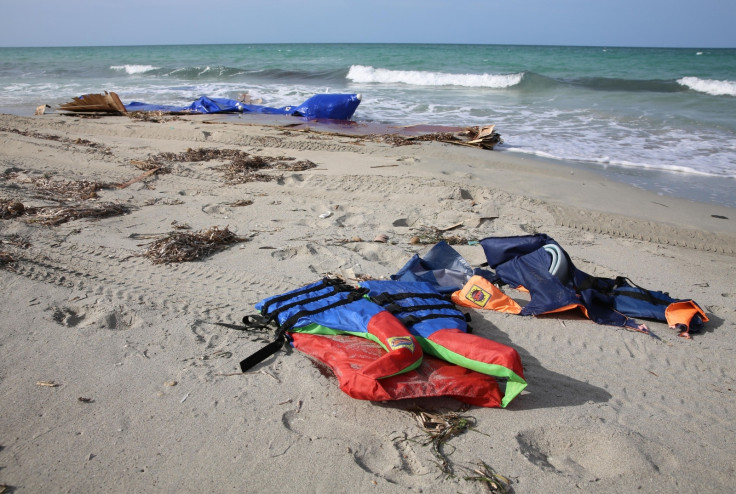 Germany is now home to the fifth largest displaced Syrian population in the world. On 1 February, the German parliament voted to cap the amount of refugee family reunions in a bid to curb new arrivals.
Migration is also a key issue in the Italian elections, which will take place on 4 March. In 2017, 119,000 migrants reached southern Italy, down from 180,000 in 2016.
The EU border security sea mission Operation Triton, run by EU border agency Frontex, dictated that any migrants rescued in the Mediterranean must be brought to Italy, even if other EU countries - such as Malta - were closer.
Although it was not a search and rescue operation, Triton assisted in the rescue of 38,000 people since 2014.
Under Italian pressure, the new Operation Themis, launched on 1 February, will take any rescued migrants to the closest place of safety. No migrants will be taken to non-EU countries, according to a Frontex spokesperson.