9,000 artists 'blacklisted' in South Korea for opposing President Park Geun-hye
The list purportedly included one of South Korea's most influential figures, film director Park Chan-wook.
A probe into the corruption scandal engulfing South Korean President Park Geun-hye and her entourage is now focused on claims that her administration blacklisted thousands of artists over their political beliefs.
The special prosecution team has summoned the South Korean ambassador to France Mo Chul-min, who served as senior secretary for education and culture between 2013 and 2014, for interrogation over the alleged blacklist, which could have comprised 9,000 artists considered unfriendly to Park's government and were allegedly denied government support.
According to Do Jong-hwan, an opposition lawmaker who revealed existence of the blacklist to the media; It included actors, theatre directors, painters and musicians, who have been denied public funding and prevented from using state venues.
The artists would have been blacklisted for speaking out against the government and for supporting opposition candidates during local and national elections. These included some of the country's most influential cultural figures, including Oldboy film director Park Chan-wook and poet Ko Un.
"The government's effort to restrict artists is something that took place several decades ago, but this has been replayed in the 21st century," the poet told The Korea Times. "The foolish acts of the current administration have resulted in a huge tragedy for the country."
Allegations of government interference with the arts surfaced in 2014, and are linked to criticism over government handling of a ferry sinking that year that killed more than 300 people. The Associated Press reported that organisers of the Busan International Film Festival clashed with the city's mayor who unsuccessfully tried to block a documentary about the tragedy, which was partially blamed on government incompetence and corruption. The mayor of another city, Gwangju also recently acknowledged he was leant on by the government to exclude a painting satirising Park from an art fair in 2014.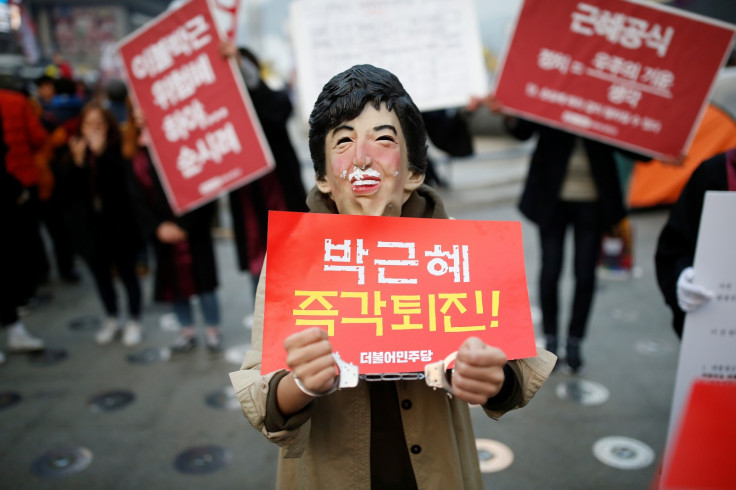 The allegations were supported by former culture minister Yoo Jinryong, who resigned in 2014 after a fallout with the president. Yoo said in a recent radio interview that Mo and another presidential secretary passed the list to the ministry. Current culture minister Cho Yoonsun, who was Park's senior secretary for political affairs from June 2014 to May 2015, denied the accusations.
Park was impeached on 9 December as a consequence of her involvement in a large-scale corruption scandal which saw her longtime confidante Choi Soon-sil extorting money from Korean companies and interfering with government affairs.
Park had tried to change the constitution to prolong her term in power, pushed to dissolve a leftist party and attested union leaders. Critics blamed her administration for setbacks in freedom of expression and pressuring journalists with legal and other threats.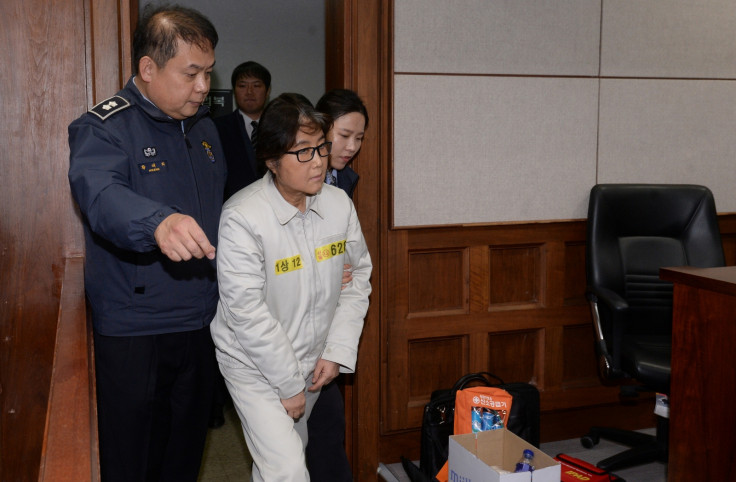 Prosecutors summoned a number of high profile businessmen and politicians as part of the investigation, including Kim Jae-youl, chief of the sports marketing unit of Samsung Group. They also requested personal wealth statements of about 40 people suspected of being involved in Choi's extortion plans.
They also instructed a Seoul court to issue an arrest warrant for former health minister Moon Hyung-pyo, who faces charges for pressurising the National Pension Service to support a controversial merger deal between two Samsung affiliates in 2015.
© Copyright IBTimes 2023. All rights reserved.