A special prosecutor team on Thursday, 29 December, has applied for a warrant to formally arrest National Pension Service (NPS) Chairman Moon Hyung-pyo. Moon was put under emergency detention on Wednesday on charges of abuse of power and false testimony.
The special prosecutor office said that the NPS head has confessed to his crime and acknowledged that he was involved in the scandal that has engulfed President Park Geun-hye and other high profile personalities.
Moon admitted that he, as the chief of the Ministry of Health and Welfare – which oversees the pension fund – during that time, pressured the NPS to support the $8bn (£6.5bn) merger of two Samsung Group affiliates in 2015. Moon had earlier denied that he had influenced the deal.
"What we can say is former minister Moon initially denied the charge (of pressuring NPS) but acknowledged that he ordered NPS to vote for the merger at the time when he was the minister," Lee Kyu-chul, spokesman for the special prosecution team, said, while declining to comment on the reason which prompted Moon to order the NPS to support the merger.
NPS, which is the world's third-largest pension fund, also refused to comment on the development.
The pension fund was a major shareholder in Samsung Group affiliates Cheil Industries Inc and Samsung C&T Corp when they merged in 2015. The tie-up was criticised widely as it is said to have boosted the founder family's control of the group at the cost of other shareholders.
According to a Reuters report, investigating officers are also finding whether Samsung's support for a business and foundation backed by the president's friend, Choi Soon-sil – who is at the centre of the political-scandal – forced NPS to support for the unification.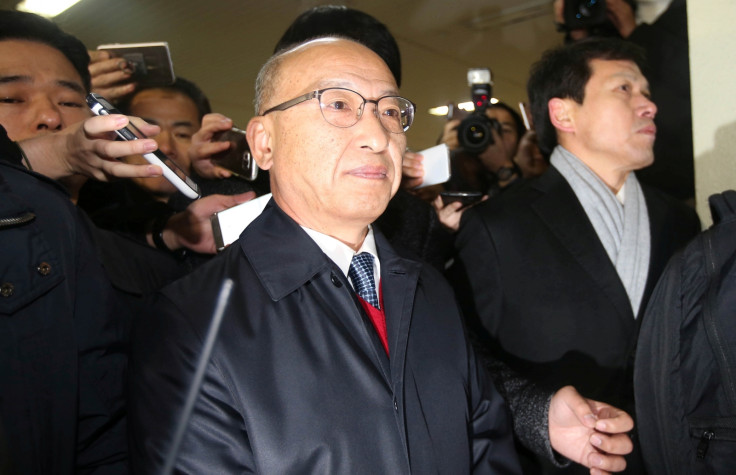 The development comes after the 9 December impeachment of President Park, who is accused of allowing her friend Choi to access government documents without authorisation. The 64-year-old has denied any wrongdoing, but apologised for carelessness in her ties with Choi.