South Korean Premier Resigns Over Ferry Disaster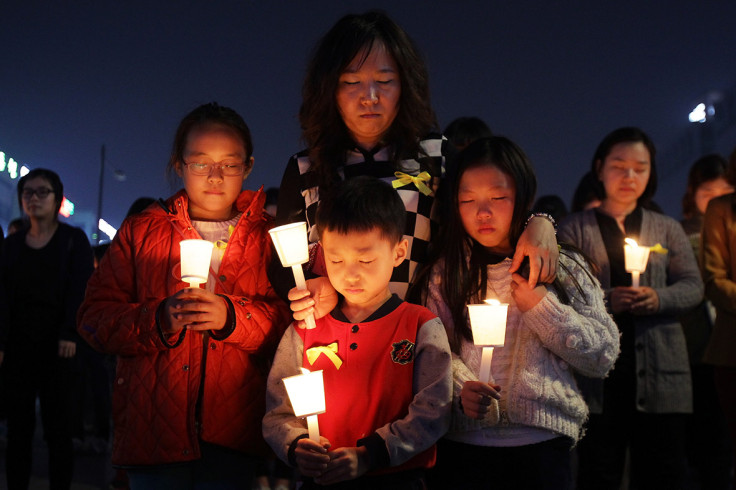 South Korean Prime Minister Chung Hong-won has resigned, taking responsibility for the 16 April ferry tragedy in which hundreds of people, mostly school children, died.
The prime minister apologised to the people of the country and owned moral responsibility for the security lapses that led to the tragedy, the poor response of the government and the chaotic rescue measures.
"As I saw the families who lost their loved ones and the people's sadness and fury, I thought it was only natural for me to step down, holding responsibility for everything that has happened," Chung told a nationally-televised news conference.
"I offer my apology for having been unable to prevent this accident from happening and unable to properly respond to it afterwards," the prime minister, who holds the No 2 position in the government, said.
"I believed I, as the prime minister, certainly had to take responsibility and resign."
The Sewol ferry capsized during a trip to the holiday island of Jeju from the southern port of Incheon with 476 people on board, most of them students and teachers on a field trip.
While the confirmed death toll in the tragedy is 187, more than a hundred people are still missing and presumed dead. As many as 174 people were rescued in the immediate aftermath of the tragedy and search operations in the subsequent days have failed to find a single survivor.
The tragedy's massive scale was heightened by misleading bits of information provided by the authorities.
Soon after the news of the disaster spread, the authorities had said all the passengers had been rescued, giving false hope to parents of hundreds of children.
It was also revealed later that the incident was mishandled by the crew, who instructed the scared students to remain inside the cabins as the ship began sinking.
The government has ordered an investigation into the mismanagement of the incident and arrested all surviving 15 crew members. They face charges of criminal negligence of duty and abandoning passengers.
The investigators are particularly looking at the actions of the captain, who delayed his order for evacuation, which resulted in more deaths.
The anger of the people was directed at the government for failing to enforce regulatory controls and allowing ship operators to ignore safety measures.
Chung's resignation has to be approved by President Park Geun-hye.
© Copyright IBTimes 2023. All rights reserved.