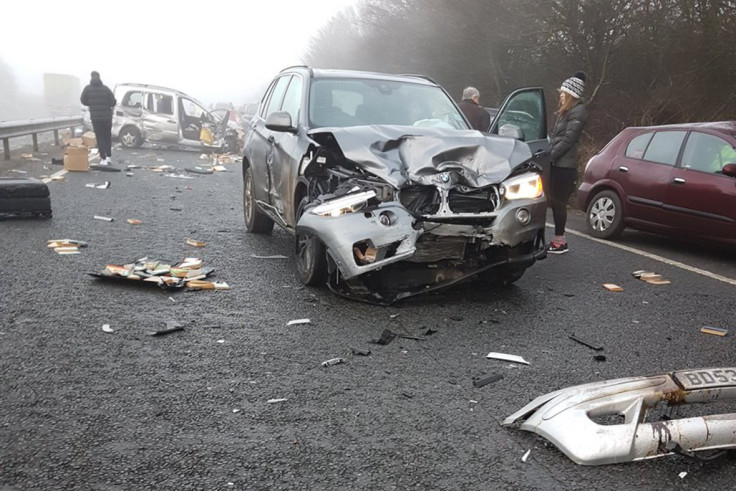 A woman has been killed on the A40 in Oxfordshire after a collision thought to involve up to 20 cars – another woman and a man have been rushed to hospital with life threatening injuries.
The incident took place shortly after 8am GMT on a foggy and icy stretch of the A40 between Witney and Burford Road. Ten to 15 others are reportedly being treated for minor injuries. Six vehicles are "significantly damaged" and a further 10-15 are minorly affected.
South Central Ambulance Service spokesman David Gallagher said: "There are two main collision areas – one at the front of that 1000m stretch and a more serious one around the halfway mark. The road conditions are reported as being very icy by our staff at the scene."
Driver Ben Starkey said a crash had taken place just ahead of him and he was one of the first lorries to be involved.
He said: "There were two vehicles facing me and on further inspection I could see two cars had gone into the back of each other. There was a vehicle screwed up with dents all over and a lady on the floor in a serious condition. There was further destruction behind me."
Mr Starkey, who said he could see about 10 smashed-up vehicles in front of him and six or seven behind, told the Oxford Mail he had seen one woman being given CPR on the scene. He added: "It was terrible."
NOTE: The headline of this article originally read "A4 crash" - this has now been corrected.