Storm Barbara has obliterated any chance of a white Christmas in the UK and replaced it with wet and windy weather warnings. The Met Office has issued yellow warnings for the north of England, Northern Ireland and parts of Scotland over the Christmas period, meaning "be aware". While north-west Scotland has been issued with an amber warning, meaning "be prepared".
The weather-bomb, which is expected on Friday and Saturday, will affect millions of travellers as they make their way to and from their friends and families during the celebrations. IBTimes UK brings you the latest travel advice for road, rail and air.
Roads
The festive period is the busiest time of year on the roads and the RAC estimates that 3.8m journeys are being planned for Christmas Eve alone. The RAC adds that on 23 December and Christmas Day it expects to see similar levels of traffic: an estimated 3.5m separate journeys on each day.
The RAC is advising people to travel when the weather is calmer, if possible. Storm Barbara is expected to bring winds of 90mph to parts of Scotland and 70mph to the rest of the country. This will be accompanied by heavy and blustery rain.
RAC Traffic Watch spokesman Rod Dennis said: "The weather is taking a decided turn for the worse as we near Christmas itself, and drivers are going to need to be on their guard. Heavy downpours and extremely gusty winds will join forces to make the going tough for anyone driving on Friday especially. Early indications are that more storms could also roll in in the days to come."
"Anyone wanting to avoid the worst conditions on the roads should look for the calmer weather windows – right now, Thursday and the afternoon of Christmas Eve look better, but we urge drivers to keep a close eye on the forecast and plan any longer trips carefully."
Traffic experts Ingrix told the BBC they predicted the following routes to be the most congested:
M25 Reigate to M40 junction 16
A4 Earl's Court to M4 Reading
M5 Thornbury to Weston-s-Mare
M6 Stoke North to Warrington
M60 Carrington to M62 Rochdale
A spokesman for Highways England echoed Dennis's warning, saying: "Most of us already slow down in snow, ice or fog but when it rains we consider it normal so don't adapt our driving. The sad fact is that 2,918 people were killed or seriously injured on the roads when it was raining last year, and not slowing down to suit the current conditions was identified as a factor in one in nine of all road deaths.
"Rain makes it harder for tyres to grip the road and harder for drivers to see ahead – significantly increasing the chances of being involved in a collision. We've launched our new campaign to make drivers aware of the dangers and to stay safe."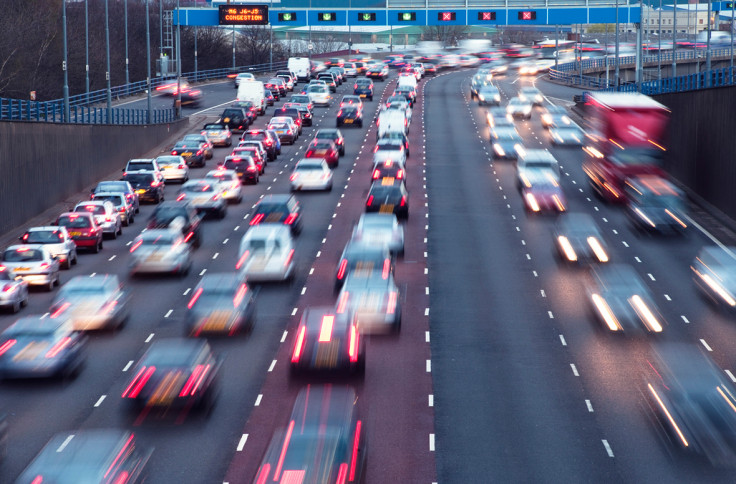 Railways
The rail workers' strikes that have brought parts of southern England to a standstill will not resume until New Year's Eve. But a drivers' overtime ban will continue on the Southern rail network. In addition, around 200 separate engineering works up and down the country will severely affect services. The most significant disruptions include:
There will be no trains to or from London Paddington, including Heathrow Connect and Heathrow Express services between 24 and 29 December
Arriva Trains Wales services between Manchester Piccadilly and Warrington Bank Quay will be replaced by buses
Manchester Oxford Road and Deansgate stations will be closed to trains on 27 December and from 31 December to 2 January
Northern trains between Manchester Airport, Blackpool North and Barrow-in-Furness are being diverted, running from Manchester Victoria instead
Airways
The proposed strike by Swissport baggage handlers and ground crew has been averted after Unite hammered out a deal with the firm during Acas talks. A separate threat of industrial action still lingers however. Today (22 December) British Airways (BA) is engaged in peace talks with Unite to try to halt the planned 48hr strike by cabin crew over Christmas Day and Boxing Day.
BA has said that regardless of the outcome of the talks they hope to run an unaffected service for Christmas holidaymakers. BA chief executive Alex Cruz said: "Over the weekend we have been working on detailed contingency plans to ensure that we are able to operate our normal flight programme from all our airports on both Christmas Day and Boxing Day."
Storm Barbara could also create problems for airlines. Passengers are advised to check online to see if their flights are affected. This morning, dense fog in London caused planes to be diverted from three airports in London. The knock-on of delays is expected to create problems throughout the day.
IBTimes UK will be bringing you the latest travel updates as and when they happen.