He is pop's resident king of party hits, so drinks will no doubt be on Pitbull today (15 January 2016) as he celebrates his 35th birthday. The Cuban-American rapper has somewhat of a magic formula when it comes to crafting the perfect dance floor filler, and he has a bulging black book of collaborators.
Pitbull, real name Armando Christian Perez, burst onto the scene in 2002 featuring on Lil Jon's single Culo before releasing his debut album M.I.A.M.I. two years later in 2004. However, it was not until 2009 when Pitbull enjoyed real chart success with his song I Know You Want Me (Calle Ocho), which peaked at number two on the US Billboard Hot 100 chart.
In 2011, Pitbull finally scored an international hit with Give Me Everything, and the collaboration with Ne-Yo still dominates club playlists today. A string of infectious songs soon followed including International Love, On The Floor, Time Of Our Lives, DJ Got Us Fallin' In Love and Timber, the latter of which earned Pitbull another global chart-topper.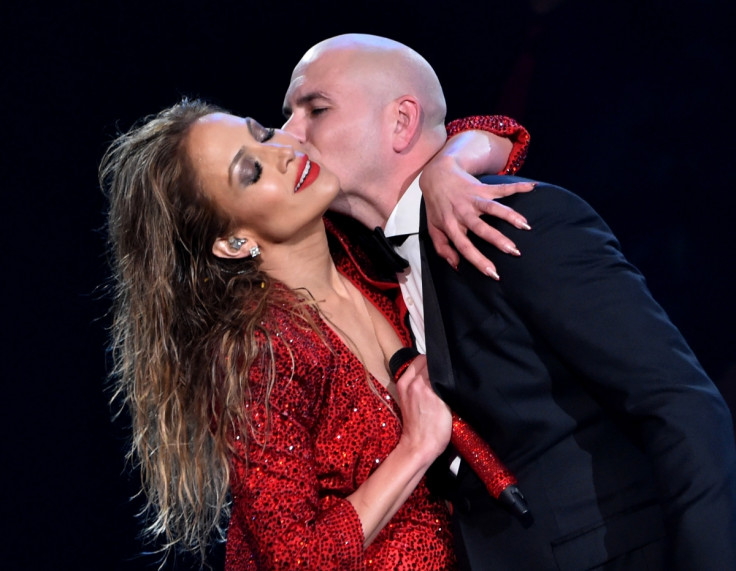 Pitbull has found himself a comfort zone within the party scene, but also with his favourite collaborators, such as Jennifer Lopez whom he has worked with at least half a dozen times, and r'n'b singer Ne-Yo. Other artists whom Pitbull has formed a close allegiance with include Chris Brown, Usher, Kesha and Christina Aguilera.
Pitbull is hardly the most acclaimed rapper in terms of his lyrical ability but his brand of feel-good party songs and catchy hooks have enabled his career to thrive in an ever-fickle industry. Some may be surprised that Pitbull's career is still going strong and the rapper himself once admitted to being taken aback at how far his music reaches audiences.
The rapper told CNN in 2011: "Did I see myself where we are at right now? No. I've always had a goal, though. I've always had goals, always had visions, always had a plan, always been very strategic. '09 was freedom in music. 2010 was invasion. In 2011, empire.
"I started doing shows in places that I couldn't pronounce, didn't know existed, and I've seen people that didn't speak English or Spanish rapping to every lyric and singing to every hook. I said, 'This is the type of music that I want to do.'"
In celebration of his 35th birthday, IBTimes UK counts down Pitbull's greatest party hits:
I Know You Want Me (Calle Ocho)
Timber featuring Kesha (2013)
International Love featuring Chris Brown (2011)
Time Of Our Lives featuring Ne-Yo (2014)
On The Floor featuring Jennifer Lopez (2011)
We Are One (Ole Ola) featuring Jennifer Lopez and Claudia Leitte (2014)
DJ Got Us Fallin' In Love featuring Usher (2010)