Abandoned Texan Marinna Tang Yi Eckel returns to Shanghai looking for birth parents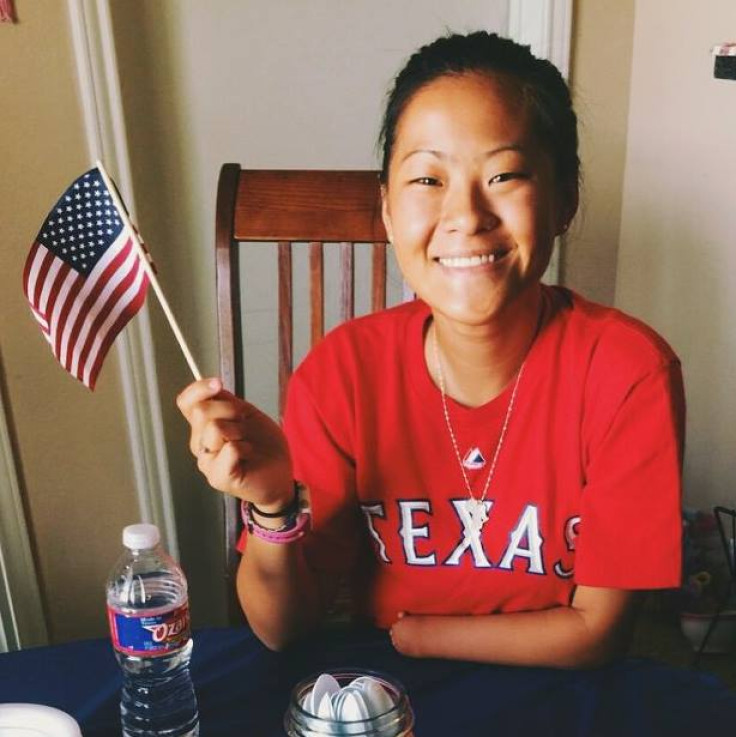 Twenty-year old Texan Marinna Tang Yi Eckel has not lost hope of finding her birth parents even though her first trip to Shanghai has failed to uncover any leads. The American university student, who was abandoned in the toilet block of a hospital in Shanghai, wants her biological parents to know that she is happy and well.
Eckel returned to Shanghai with her adopted parents and family in search of her birth parents. During their brief stay in Shanghai, Eckel, her parents and three siblings, visited the Zhabei District Central Hospital. They also visited the Shanghai Children's Home, an orphanage where Eckel lived until she was adopted at the age of two and a half.
They were however not successful in locating her parents during the visit as staff at both organisations were away. Eckel however is not deterred. She hopes to make contact with them and send them pictures of her happy life in the US.
Eckel's adopted mother, Brenda Eckel said the family had always supported their daughter's wish to find her birth parents. "She talked more frequently of her Chinese family, wondering if they were farmers, factory workers, if they lived in the city and so on. In the end, the family discussed the possibility of looking for her biological family during an upcoming trip to China," she said.
The family will now write to the orphanage to find out if there was any information in her file that they had not been given and to get the date of the "finding ad", that orphanages must place in local newspapers before a child is put up for international adoption. They will also seek data from a DNA registry in China. Contact has also been made with a Chinese organisation that helps people find lost relatives.
One of Eckel's sibling, her 18-year old brother was adopted from the Anhui province. Brenda has been a social worker at an international adoption agency for 25 years while her husband Bruce is a pediatrician. In the early 1980s, when China allowed international adoption, Brenda's organisation started to help American families adopt from China.
Her organisation received pictures of Chinese children with special needs. "When I saw the photos of Tang Yi Xian (Eckel's Chinese name), it was almost as if she whispered to me 'be my mum.' I fell in love with her," Brenda told the South China Morning Post.
Eckel was born without her left hand. She has not had any surgery to try and reconstruct her hand. Despite her disability, she has managed to play basketball, do up her own hair, and play computer games, just like any other child.
She is a sophomore at the University of Texas. Although she is unable to remember the orphanage where she spent the first few years of her life, she said she felt a bond while standing at the orphanage's door.
© Copyright IBTimes 2023. All rights reserved.