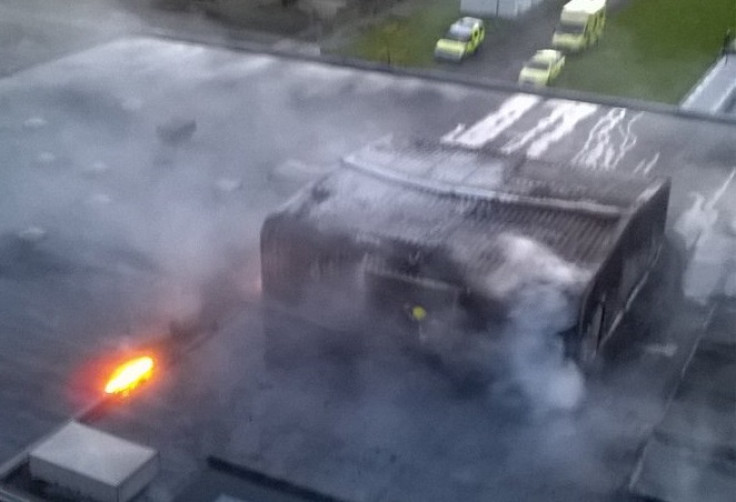 More than 80 firefighters are tackling a huge blaze at a sewage treatment plant in east London.
A warehouse and two floors of offices on the Crossness sewage works site in Abbey Wood caught fire in the early hours of Wednesday morning (21 December).
Twelve fire engines were called to the scene in Belvedere Road shortly after 5.20am, with 10% of the building alight.
Nick Harding, of the London Fire Brigade, said: "Crews are making good progress systematically searching for the fire spread but they are working very hard in pretty difficult conditions.
"The fire itself is currently contained to the workshop and maintenance area of the sewage works but this could well be a protracted incident due to the difficult location of the fire."
The cause of the fire is not yet known and there are no reported injuries.
Crossness is Europe's second largest waste treatment plant and serves two million people in the east London area.
Thames Water, which operates the site, began a £220m upgrade of the plant in 2009.