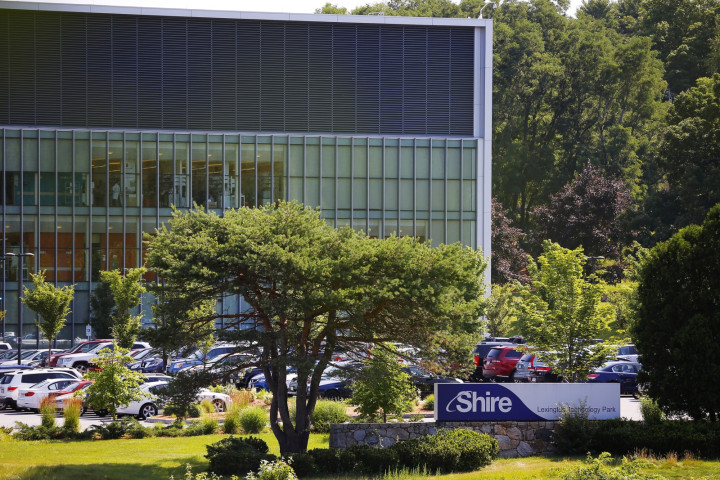 US drugmaker AbbVie's board has withdrawn its recommendation of a deal with Shire, and is now asking shareholders to vote against the transaction.
AbbVie earlier said it would reconsider its $55bn (£34.5bn, €43.3bn) takeover offer for the UK drugmaker, as new tax rules in the US make the deal unattractive for the company.
"AbbVie and its Board of Directors made this determination following a detailed consideration of the impact of the US Department of Treasury's unilateral changes to the tax rules," the company said in a statement.
"The breadth and scope of the changes, including the unexpected nature of the exercise of administrative authority to impact longstanding tax principles, and to target specifically a subset of companies that would be treated differently than either other inverted companies or foreign domiciled entities, introduced an unacceptable level of uncertainty to the transaction."
The company added that the changes eliminated some of the financial benefits of the transaction including the ability to access current and future global cash flows in a tax- efficient manner, fundamentally changing the implied value of Shire to AbbVie.
"Although the strategic rationale of combining our two companies remains strong, the agreed upon valuation is no longer supported as a result of the changes to the tax rules and we did not believe it was in the best interests of our stockholders to proceed," said Richard Gonzalez, AbbVie's chairman and CEO.
If shareholders reject the offer, AbbVie will have to pay a break fee of approximately $1.635bn to Shire.
Shares in Shire Plc earlier declined 27% after US-based AbbVie said it would reconsider its takeover offer. The stock closed down 21.54% on 15 October.
The rethinking comes after the US authorities introduced new rules in order to prevent companies moving their tax base to overseas locations. The US has one of the highest corporate tax rates in the world.
In a response, Shire said it believes AbbVie should proceed with the recommended offer on the agreed terms.
Amid share sell-off, Shire also waived a three-day advance notice provision for AbbVie's board to consider a change in its recommendation of the deal, in order to reduce uncertainty for shareholders, employees and other stakeholders.
The two firms' boards shook hands on the $55bn cash-stock deal, after previous offers had been turned down by Shire bosses. As per the deal, Shire shareholders were to receive £24.44 and 0.8960 in New AbbVie – the merged entity – stock per share they hold.