As Zimbabweans today unite to commemorate pro-democracy activist Itai Dzamara, who has been missing since he was abducted exactly two years ago on the 9 March 2015, IBTimes UK spoke to a fellow activist and friend, Silvanos Mudzvova.
The two men met in 1995, when they both attended high school together. "That's when we really started activism, at school level," Mudzvova, who is currently living in the UK as part of a year-long residency facilitated by the Artist Protection Fund programme, tells IBTimes UK in an exclusive interview.
Mudzvova decided to pursue an acting career while Dzamara turned to journalism. "When we finished college, we met again. Itai was reporting, coming to my shows and writing about them, and we remained friends."
Over the years, Dzamara, a father of two, became more critical about 93-year-old President Robert Mugabe's regime, and called for much yearned social, political and economic change.
"He has always been a good judge of character, yet he was the guy who always threw jokes. He was the kind of person who would say, 'If you want to achieve something, you have to go for it despite the risks that would be associated'," Mudzvova recalls.
When he was still a journalist for The Zimbabwean newspaper and openly campaigning against Mugabe, Dzamara started facing problems.
"A lot of people don't know he spent eight months away from his family, without even going home when the secret services started looking for him."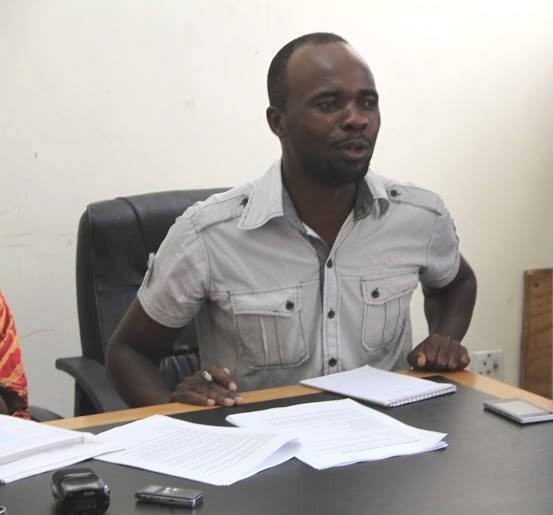 After a brief stay outside of the country, Dzamara returned, and called on other Zimbabweans to join his cause. Describing a man who stands by his convictions, the play writer and theatre director confirms his friend "faced so many risks towards the days he was abducted". "Itai always said, 'No matter what happens, I know what I want and I am not committing any crime'."
An independent, Dzamara was not affiliated to a political party. "Despite this he could still go into Parliament, telling old politicians, in their face, they should resign to let the new generation take care of Parliament business."
Before his abduction, 36-year-old Dzamara, was the head of the Occupy Africa Unity Square (OAUS) protest movement, and had been staging sit-ins in the Harare square close to the presidential office demanding Mugabe resigns. Five men suspected to be state security agents handcuffed him, hustled him into a white vehicle with masked number plates and drove him away.
"You will find he was actually the only person who actually went to Mugabe's office to deliver a letter, in person, asking for him to resign – it was bravery that is rare in activism in Zimbabwe," Mudzvova says.
"And what we predicted happened, people joined the movement. Even after he disappeared, more people joined and it shows he actually had a vision of what he wanted to achieve. In my eyes, Itai revised the way that activism should be done. That's who Itai is - an amazing guy."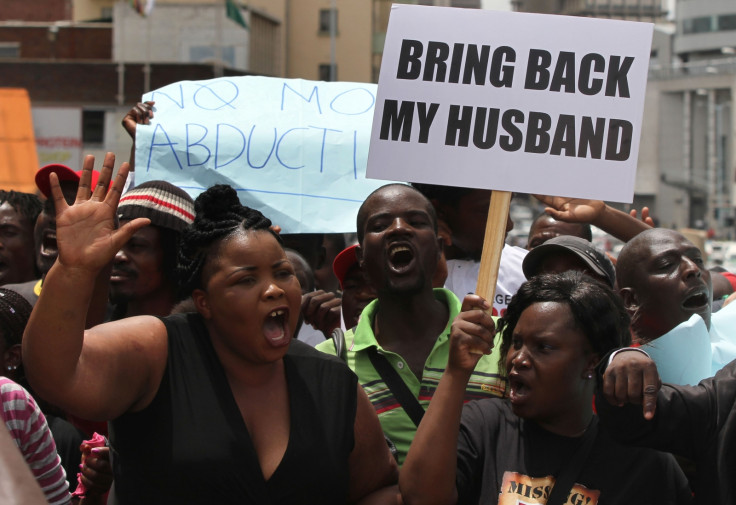 To commemorate Dzamara, Mudzvova will bring to life with a performance on 11 March that he says will capture the imagination of his personal view of what Dzamara could be facing in a play titled, 'Dungeon.'
"My belief is that Itai is still alive but they (security services) are keeping him in a dungeon so that he cannot see or talk to anybody. After two years, I'm wondering if he knows what the date today is, if he remembers the faces of people, his own kids, wife and friends," the actor explains.
Early last September, Mudzvova, was himself kidnapped, tortured and left for dead.
"So I found it fit for me to actually write a play about what I personally think Itai has been going through, since the day he was abducted, how he managed to survive, to keep strong and keep going all this period of time.
With his play, elaborated in conjunction with fellow Zimbabwean citizens and organisations including the Zimbabwe Citizens Initiative, Mudzvova says he hopes "to give confidence and motivation to the people of Zimbabwe, to the activists to say 'Itai is still alive, yes we can still do it'."
"We are trying to put pressure on Mugabe, with the help of the international community and organisations, as we need answers as to where Itai is. The issue needs to be solved now so that we have closure," he adds.
The event, Zimbabwe Citizen Initiative – Itai Dzamara Commemoration, will be held at the Martin Harris Centre at the University of Manchester, UK, between 13:00 and 15:30 GMT on 11 March. A peaceful vigil will then be held from 16:30 at Manchester St. Peter's Square.