Zimbabwean social movement activist Pastor Evan Mawarire, who was arrested upon his return after a six month in exile earlier this month, on 14 February has said he will not be silenced by the government.
Pastor Evan Mawarire, the face of Zimbabwe's #ThisFlag protest campaign was detained at Harare airport on 1 February as he returned to his homeland. He was then handed fresh charges of "insulting" the Zimbabwean national flag, inciting public violence and subverting a constitutionally-elected government. Mawarire was granted bail on 5 February.
The cleric this week explained why he had chosen to return to Zimbabwe, given the naked threats on his life and clear indications he would be arrested on arrival.
"Zimbabwe is home for me. It is a place where my voice counts; it is a place where I have a chance to bring change. I have always, in my communication while I was away, said that I would come back home. The decision to come back home was made at the same time as the decision to leave. I was already going to come back.
"It is part of the process of breaking the fear and part of mobilising Zimbabweans beyond our fear. Teaching each other that fear will hold us back, but if we can collectively disregard the danger we can achieve something amazing for our country, whether with this government or another in the future.
In his interview with NewsDay daily newspaper, Mawarire spoke of his decision to flee the country when he faced threats, and commented on criticisms of his US stay. The Pastor's family remains "safely" in the US.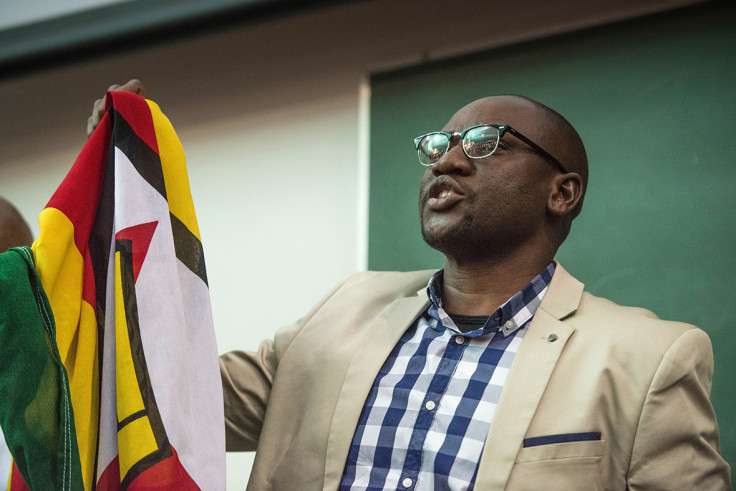 "I would be a fool to say I did not understand how they felt about my leaving at the time. It was a very difficult and painful decision for me to make. I totally understand the disappointment that people had at the time because they had stood with me and, not only with me, but for Zimbabwe, and felt that something was about to happen."
The cleric also called on Zimbabweans to close ranks against President Robert Mugabe's Zanu-PF ahead of elections next year, and said he would not be silenced by Zanu-PF's controversial ban on the use of the flag – a measure introduced in September last year, in the wake of anti-government protests. The government threatened to crackdown on protesters and social media activists with prison terms and costly fines for using or flying the national flag.
Viewed as a symbol for the calls for change by demonstrators under the #ThisFlag movement, demonstrators regularly wave the green, yellow and red flag and march with it draped around their shoulders.
Referring to the ban, Mawarire said: "It means we were successful. That flag does not belong to a party; it belongs to me and my children as well as all Zimbabweans. It is the story of our country and what it ought to be. The horse has bolted, it's gone. We have a Constitution that Zimbabweans still do not own. We must begin to take it back. The flag is ours, it's now clear."