Abington: Dog causes crash after 'driving tractor' onto M74 during rush hour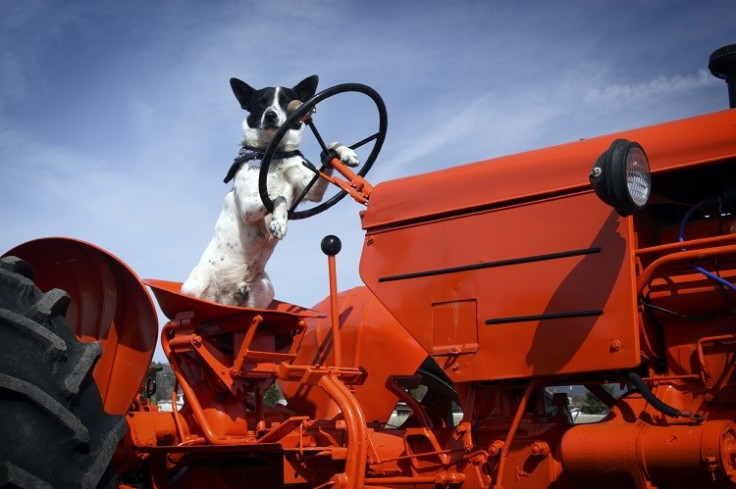 A dog named Don sent a tractor careering through a field and onto a busy motorway after leaning on its controls. No one was injured and the dog is fine, you'll be pleased to hear.
The vehicle crashed through a fence out of a field and veered straight across the road before hitting the central reservation on the M74 close to junction 13 near the village of Abington at 8.15am on Tuesday (21 April).
It emerged farmer Tom Hamilton was tending to lambs in a field near the motorway when he saw his collie sheepdog, who normally accompanies him in the passenger seat, heading down the hill.
Traffic Scotland admitted it was the "weirdest thing" it has ever reported. A spokesman said: "The dog accidentally leaned on the controls and the vehicle made its way out of the field and onto the M74."
A spokeswoman for Police Scotland added: "At around 8.15am a farm vehicle crashed through a fence in a field and made its way onto the M74 at junction 13.
"Nobody is believed to have been injured."
© Copyright IBTimes 2023. All rights reserved.