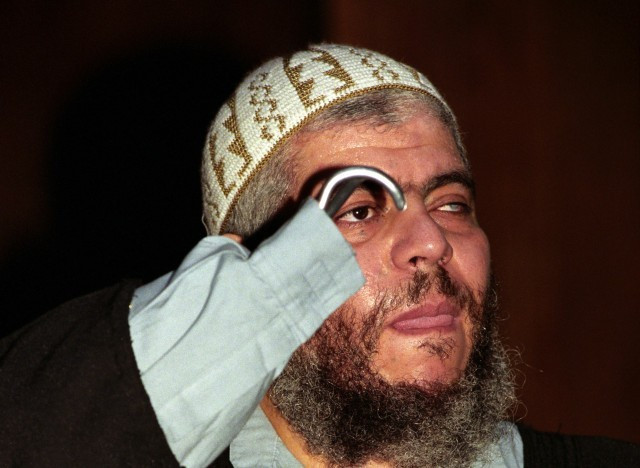 A High Court judge has expressed doubt whether medical evidence put forward by Abu Hamza's lawyers is sufficient to stop his extradition.
Lawyers for the radical Cleric have argued that years of incarceration have left Hamza suffering from sleep deprivation and depression.
Alun Jones QC argued he should not be extradited to the US as he requires an MRI scan due his "deteriorating" health.
Jones and his team say their client is suffering from memory loss, depression and attention deficiency, and a MRI scan is needed to determine his state.
Hamza, 54, is one of five terror suspects who launched last-ditch appeals at the High Court, after the European Court of Human Rights effectively gave Britain permission to extradite the men to face terrorism charges in the US.
Hamza argues he would face inhumane treatment in the US and has been fighting extradition for the past eight years.
Sir John Thomas, President of the Queen's Bench Division and one of the two judges hearing the case, said Hamza's health is not enough of a reason to delay his extradition any longer and could even bring it forward.
He said: "There are excellent medical facilities in the United States.
"The sooner he stands trial the better. If he is at risk of a degenerative condition, the sooner he is put on trial the better. I don't see how delay is in the interests of justice.
"On the evidence before us, the risk of a degenerative condition can only strengthen the case for extradition."
Thomas added the court will give its ruling at a later date.
Jones said the MRI scan was not a delaying tactic but a necessity because of the "harsh, utterly unacceptable conditions" in which Hamza has been living at Belmarsh high-security prison in south-east London.
Jones said Hamza suffers from sleep deprivation because prison officers constantly switch on his light in his cell at night to check if he is still moving.
Hamza also suffers from type 2 diabetes, extensive psoriasis and sweats excessively, requiring him to change clothes twice a day, his lawyer said.
James Eadie QC, appearing for the Home Secretary, argued Hamza's condition is long-standing - a judge referred to Hamza's health at an extradition hearing in 2008 - and the application could have been brought to the court sooner.