Abu Sayyaf, the Islamic State-linked militant group, celebrated the decapitation of Canadian citizens John Ridsdel and Robert Hall, a fellow captive – released from the extremists' Philippines stronghold – has revealed.
Hall was executed by Abu Sayyaf on 13 June. Ridsdel was decapitated by the group two months earlier. Marites Flor, a Philippines national and Hall's fiancée, was freed by the group on Friday (24 June).
Flor tearfully told reporters of the moment they were handcuffed and led away to a nearby jungle clearing to be separately decapitated.
"It's so painful because I saw them moments before they got beheaded," Flor told reporters in southern Davao city, where she was flown to meet President-elect Rodrigo Duterte after her release in nearby Sulu province.
"They were watching it and they were happy," she said of the militants, adding that she did not witness the killings.
In Late May Abu Sayyaf issued a warning to authorities in a video that showed Robert Hall alongside Norwegian Kjartan Sekkingstad, demanding the payment of $6.37m (£4.39m) by 13 June.
Speaking to the camera directly, Hall detailed the destitute conditions he had endured with Sekkingstad and a third hostage, Flor. All three were shown wearing orange jump suits in the style used by Isis in its executions.
"We live like this every day, go to bed like this. We have a hundred people heavily armed around us all the time that dictate to us and talk to us like children," he says.
In April Abu Sayyaf executed Canadian national Ridsdel, who was captured along with Hall and the other hostages in September 2015 from a holiday resort.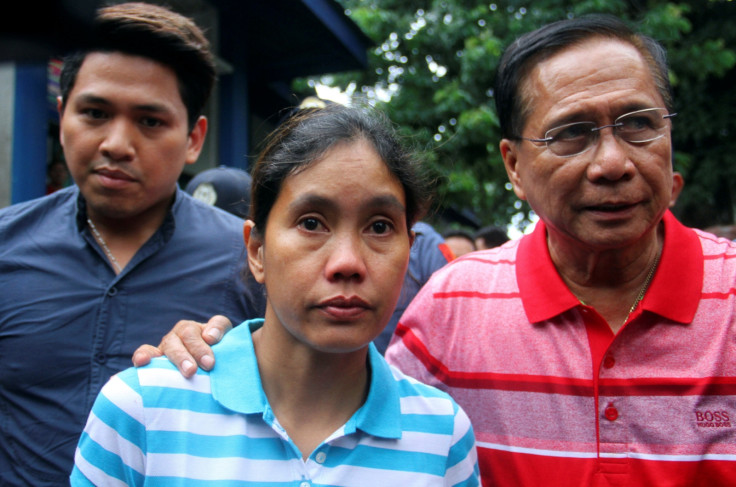 Abu Sayyaf, a loose group numbering several hundred fighters, uses ransom money to fund its Islamic separatism campaign in southern Philippines.
One of its leaders, Isnilon Hapilon – who has a $5m bounty on his head – recently pledged allegiance to the Islamic State group operating in Syria and Iraq. However, the US has designated the group a terrorist entity for its connections to al-Qaeda.
In November Abu Sayyaf beheaded Malaysian hostage Bernard Then Ted Fen in an ostentatious act of violence, which has become the IS calling card throughout the world. Then Ted Fen was killed in the jungle not far from the Indanan town in Sulu province on 17 November.
In October 2014 the group claimed to have been paid £3.4m for the release of two German hostages who were held for seven months.