As the Gambia's new leadership strives to rebuild a nation torn apart by ethnic division and financial mismanagement, details about the brutal dictatorship of previous leader Yahya Jammeh continue to emerge.
Just this week the corpses of three coup plotters who had tried to overthrow Jammeh were discovered after police received intelligence from his former death squad, known as "the Junglers".
Jammeh took power in a bloodless coup in 1994. After ruling for 22 years, he sought asylum in Equatorial Guinea in January after losing a presidential election deemed "historic" in a country that has had only three presidents since gaining independence in 1965.
During his reign, Jammeh was often accused of committing abuses and inciting ethnic hatred. As a result, hundreds of Gambians sought refuge in other countries, particularly in neighbouring Senegal.
'I will sue him'
Real estate agent Doudou Jobe fled to Dakar in 2009 after he was arrested and held in prison for two months without any charge. For eight years, he helped fellow Gambians who fled to Senegal.
"Jammeh has killed many people and has divided the country, and many Gambians come to my office and ask for help," Jobe told IBTimes UK in January 2016, before Jammed left the country.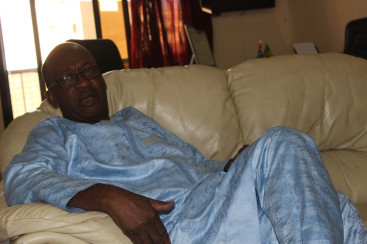 He explained that, prior his arrest, authorities questioned him repeatedly about a house he had sold to the family of a politician who "had a problem with" Jammeh.
"He did not want anyone to help his family. After the ordeal, I decided to come over here because it was too risky. We really welcome new President Adama Barrow because we really needed this change," he said.
Jobe intends to sue Jammeh and claim back money that security agents close to the ex-leader took from him following his release.
"I will not reveal this amount because it will be revealed in court. I am planning to claim it back from Jammeh. I will sue him," he said.
'It was living in hell'
Journalist and activist Sainey MK Marenah fled into self-exile in Dakar after Jammeh's government accused him of publicising "false news" in 2014. Authorities arrested him in 2013 and detained him for two months before his trial began.
"I became a target of the government, which considered me a threat because I was exposing brutalities and human rights violations,"Marenah recalled.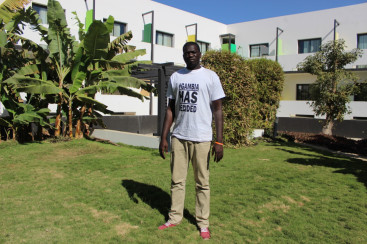 "I was arrested and put in a very filthy cell, where I had to fight with mosquitos. I was not allowed to receive visitors or see my lawyer and I was not given access to health care in spite of the very poor sanitation."
Marenah stood trial for 11 months and was eventually acquitted as the prosecution failed to provide evidence for the charges against him. But when authorities tried to re-arrest him and appeal against his acquittal, Marenah fled.
"I felt my life was at risk and I could no longer stay in the country," he explained. "Jammeh had turned the country into a police state and freedoms were curtailed, there was a systematic culture of fear, people went to work fearing they might not return home, it was like being in hell."
In spite of his experience, Marenah has continued his work of advocacy ever since he left his homeland.
"At times I feel insecure because Gambia accused Senegal of harbouring enemies. Jammeh has sent spies here and some Gambian expats have disappeared," he explained. "But this has not stopped me from doing what I love."
'Intense joy when

Jammeh

left'
Draman Touray has been living in Dakar for the past four years. As the owner of a tech company in Gambia, he had to fight against Jammeh's alleged attempt to take over his business.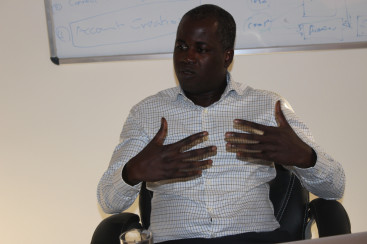 Touray fled after his brother was kidnapped and subsequently detained by authorities for two months.
A sucessful businessman in Dakar, Touray hopes Gambia's new government can promote economic development.
"Jammeh has brought the country backward economically and politically and we have to recover from all of this," he told IBTimes UK.
"If there is a business environment where private enterprises are encouraged, we will invest more and business will flourish."
Speaking about Jammeh's defeat in December 2015 election, Touray said: "It was an incredible feeling of intense joy, exhilaration, satisfaction and vindication because it has been a long struggle against him. I am very optimistic about the future of West Africa and people should be encouraged to come and invest in Gambia and cherish the beauty of our country."