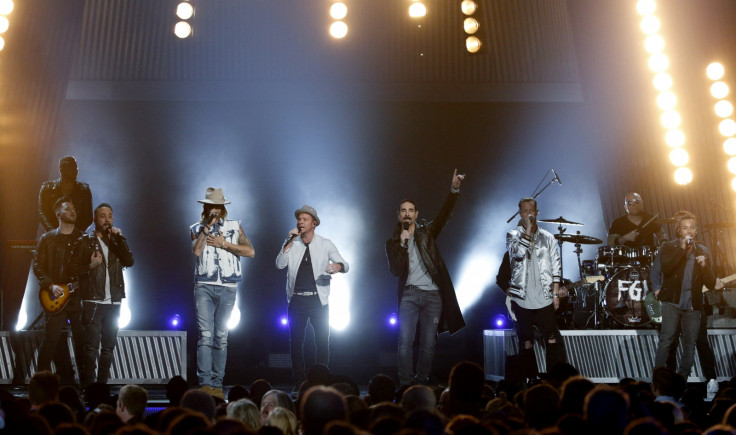 The 52nd American Country Music Awards took place on 2 April at the T-Mobile Arena in Las Vegas, Nevada to recognise the country's biggest stars and most promising newcomers. The evening kicked off with Jason Aldean performing Lights Come On, which was followed by Florida Georgia Line's H.O.L.Y. and Carrie Underwood singing Church Bells.
The show's co-hosts Luke Bryan and Dierks Bentley kicked up the mood by teaming up with rock legend Joe Walsh of the Eagles for a tribute to Chuck Berry with a rendition of Johnny B. Goode.
Paying tribute to the infamous Oscars goof up, the first presenters for the evening illusionist David Copperfield and Entertainment Tonight host Nancy O'Dell announced Emma Stone as the winner of the song of the year for La La Land before the magic man lit the winner's card on fire to reveal Thomas Rhett as the true winner for his song Die a Happy Man.
Faith Hill and husband Tim McGraw used the ACM Awards to launch their 10th duet Speak To A Girl.
The Backstreet Boys make their debut at the country music awards, collaborating with Florida Georgia Line for God, Your Mama and Me. Transitioning from country to pop, the Boys then moved on to their 1997 hit Everybody (Backstreet's Back).
From the winner's podium, Miranda Lambert made ACM history with her record eighth award for female vocalist of the year. "I'm just glad to see females kicking a** these days. I'm so glad to be a part of that," she said in her acceptance speech.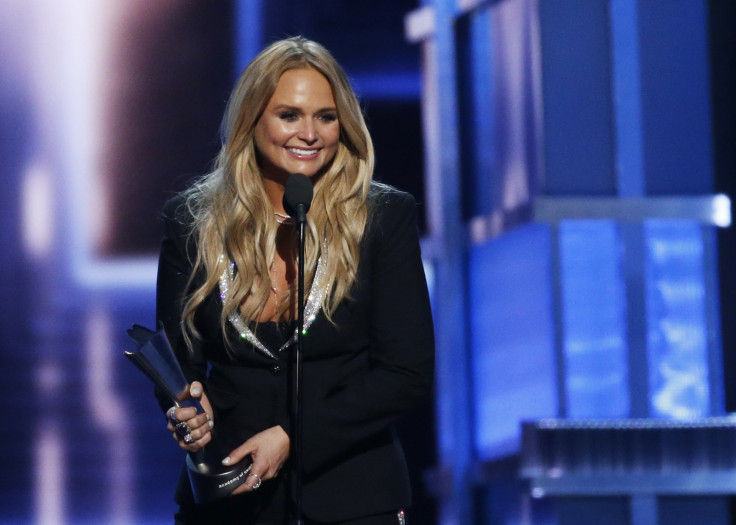 Jason Aldean continued his winning streak, taking home the entertainer of the year award for the second year in a row. Taking the stage, the 40-year-old joked that unlike last year when his mother was on a cruise, this time she would be watching her son's big win.