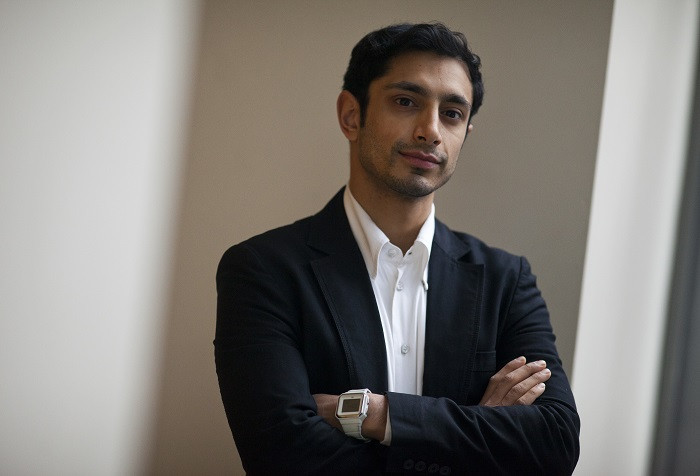 British actor Riz Ahmed has revealed that he was subjected to racist abuse by a fellow England fan during the team's World Cup match against Uruguay.
The Reluctant Fundamentalist actor and rapper, who is of Pakistani heritage, said he felt unable to continue chanting his support for England during the game at São Paulo's Corinthians Arena on Thursday after being verbally attacked by a nearby supporter.
London-born Ahmed, who is best known for his roles in films such as Four Lions, Ill Manors and The Road to Guantanamo, said on Twitter: "I was at São Paulo stadium, edge of seat, singing Eng-er-land. Half time I get racist abuse from England fan. 2nd half, I just can't sing it."
Just days before the incident, the 31-year-old actor had expressed his relief at the apparent lack of racist attitudes in Brazil in a tweet to his followers.
He posted: "Best thing about Brazil? Yours truly brown dude with beard can shout ingil-TERRA without causing security alerts."
Ahmed, who grew up in Wembley, north London, studied philosophy, politics and economics at Oxford University before attending the Central School of Speech and Drama in London.
He has previously tackled the issue of racial discrimination in his songs and films. In his 2006 satirical rap Post 9/11 Blues, Ahmed discusses the difficulties faced by a young Muslim man after the September 11 terrorist attacks against the World Trade Center. The track was initially banned from UK airwaves because it was deemed too "politically sensitive".
The incident is the latest in a series of racist attacks that have marred the World Cup tournament. Earlier this month, two Argentine fans were arrested by Rio de Janeiro police for shouting racist abuse at a group of Brazilian football fans cheering for Bosnia-Herzegovina during the team's match against Argentina at the Maracana stadium.
Last month, Italy international Mario Balotelli was racially abused by Italian supporters while training with his teammates for the World Cup tournament.
Watch Ahmed in Four Lions, below:
Watch Post 911 Blues below: