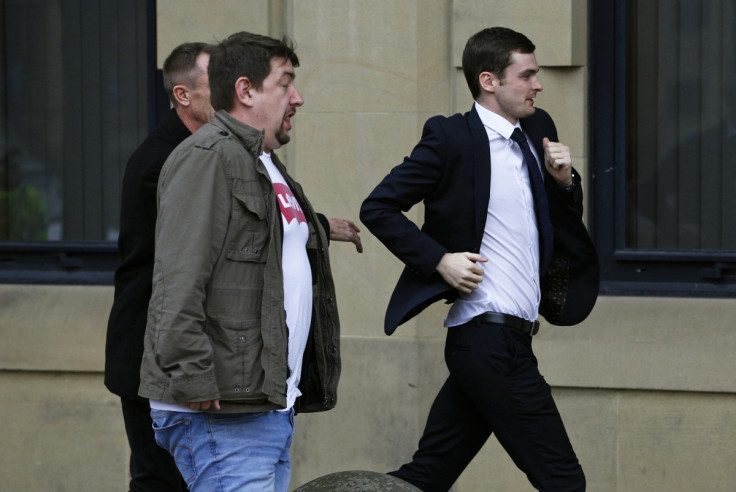 Former Sunderland footballer Adam Johnson has been sentenced to six years in jail after committing three child sex offences against a 15-year-old girl. Johnson was previously warned by a judge to expect a "a lengthy custodial sentence" after he was found guilty of engaging in sexual activity with a child following a trial at Bradford Crown Court.
Johnson, 28, previously plead guilty to a further count of sexual activity with the underage girl who "idolised" the footballer, and one count of grooming on the first day of his trial.
The charges relate to an incident last January when the footballer arranged to meet up with the fan so he could give her a signed Sunderland shirt after exchanging hundreds of messages via WhatsApp and social media.
Johnson admitted kissing the girl as a "thank you" for the exchanging the shirt but denied putting his hands down her pants and receiving oral sex from the child. The jury cleared Johnson of the count relating to oral sex but found him guilty on a majority of 10-2 on the count relating to the digital penetration.
Prior to sentencing, prosecutor Kate Blackwell QC told the court Johnson's crimes had left his victim with "severe psychological harm" and suicidal thoughts. In a victim statement read out on her behalf, the girl - who cannot be named for legal reasons - said the abuse has had a "a massive impact on my day to day life" and she continues to be bullied at school. The girl's mother added her daughter had received "disturbing threats of violence" as a result of the case.
During the trial, the jury was read out some of the 834 messages sent between the pair, including one conversation on 31 December 2014 where Johnson found out the girl would not turn 16 until the following November and another after the sexual activity took place in his Land Rover where he told the girl he "just wanted to get your jeans off".
Days after this meeting, Johnson was also found to have Googled "legal age of consent" on his phone. The footballer claimed this was unrelated to the girl and instead stemmed from conversations he had with fellow Sunderland players about different laws around the world.
Following the trial, Det Insp Aelfwynn Sampson, of Durham Constabulary, said the Premier League footballer was living "most schoolboys' dreams" before the offence ended his career. He added: "In this football-obsessed region he was idolised by thousands. However, Johnson exploited his position as a local hero to take advantage of a young and impressionable girl.
"This was not a case where he didn't know how old a girl was. From the start of their contact, he knew full well that she had just turned 15 and yet this did not stop him. The law is clear. The legal age of consent is set at 16 to protect young people."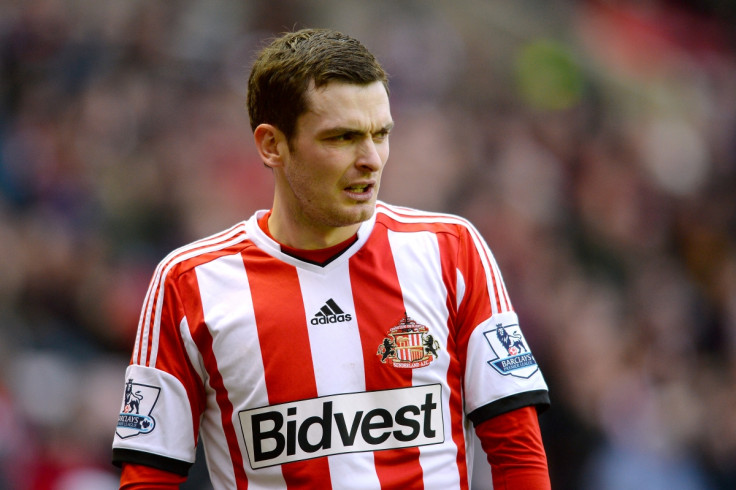 Gerry Wareham, CPS chief crown prosecutor for the North East, said Johnson "exploited a young star-struck fan, actively grooming her over a number of months in single-minded pursuit of his own sexual gratification".
He added: "He gave no thought to this girl's interests or welfare during that time or at any point since, repeatedly denying any wrongdoing for nearly 11 months until his trial began. We should all be clear that there is only one victim in this case, the 15-year-old girl he sexually assaulted."
Questions were asked about when and how much Sunderland AFC knew about Johnson's crimes after he told the court the club knew "everything from the start", including that he had kissed the teenage girl after arranging to meet up with her.
Johnson, who played 12 times for England but has since had his caps stripped from him, was initially suspended by Sunderland following his arrest on 2 March 2015, but was reinstated after 16 days. He then continued to play for the club, earning £60,000 a week in the process, until he was sacked after pleading guilty to two of the charges against him on 10 February 2016.
Sunderland chief executive Margaret Byrne eventually resigned from her role after admitting to allowing Johnson to continue to represent Sunderland was "a serious mistake".