Adam Lanza went on a killing spree at Sandy Hook Elementary School because he believed his volunteer-teacher mother loved her first-grade students more than him, police reports have stated.
On December 14, 2012, Lanza shot his mother four times in the head as she slept in her bedroom, before heading to the local school where he coldly opened fire, killing 20 first-graders and six teachers with a semi-automatic rifle, before shooting himself.
Lanza's mother Nancy volunteered at Sandy Hook Elementary School from 1998 to 2012.
Connecticut police released their final report on the shooting investigation which comprised thousands of pages of evidence, reports, crime scene photographs, witness testimony, 911 calls and video.
Giving background evidence about the family an unidentified witness reportedly stated that "Lanza apparently felt that his mother loved the students more than him."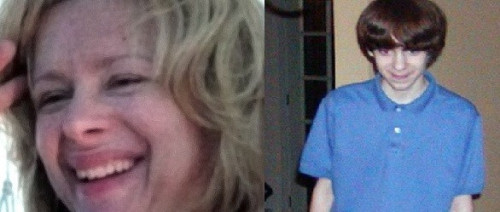 Several witnesses also described Lanza's early fascination with destruction and violence with the discovery of photographs of an unknown boy as a baby, dressed in camouflage gear and gnawing on a gun.
The report reveals there were signs of concern in the weeks leading up to the shooting.
Mrs Lanza admitted to a friend that her son was becoming increasingly despondent, and reported an incident in which she said he had bumped his head and they were 'dealing with blood'.
Searches of Lanza's home and bedroom ominously revealed a computer game titled School Shooting, in which the player controls a character who enters a school and shoots at students.
Images of Lanza holding a handgun and a rifle to his head were found along with a document showing the prerequisites for a mass murder spreadsheet and a spreadsheet listing mass murders. There were also extensive materials relating to the 1999 Columbine High School massacre.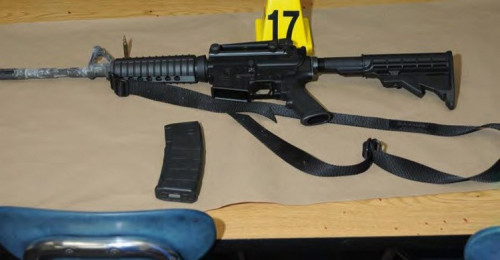 One of Lanza's former teachers told investigators that Lanza's creative writing assignments revealed disturbing accounts of violence.
"Adam would write ten pages, obsessing over battles, destruction and war," revealed the teacher, who stated that his work was "so graphic that it could not be shared."'
In 2005, Lanza was diagnosed with Asperger's disorder which caused him to lack empathy for others. Lanza had been diagnosed with obsessive compulsive disorder and was described as "emotionally paralyzed."
He had consistently demonstrated unusual behaviours and would not allow anyone to enter his room.
He is said to have disliked birthdays, Christmas and holidays. He did not like to have his hair cut and wouldn't touch doorknobs and insisted that his food had to be arranged on the plate in a certain way. He was known to change his socks twenty times a day and was a loner at school who was repelled by crowds and loud noises.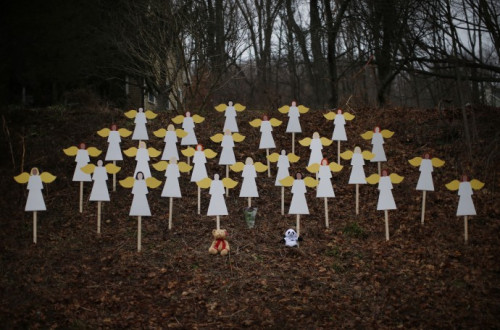 The report concluded that while Lanza "was undoubtedly afflicted with mental health problems; yet despite a fascination with mass shootings and firearms, he displayed no aggressive or threatening tendencies."
In a chilling account it was revealed that his mother had commented during a lunch with friends, just before the shooting, that she never "felt in any personal danger living with Adam."
The report comes just days after the families of the victims of Sandy Hook marked the one year anniversary of the tragic massacre of innocents that shocked the world.