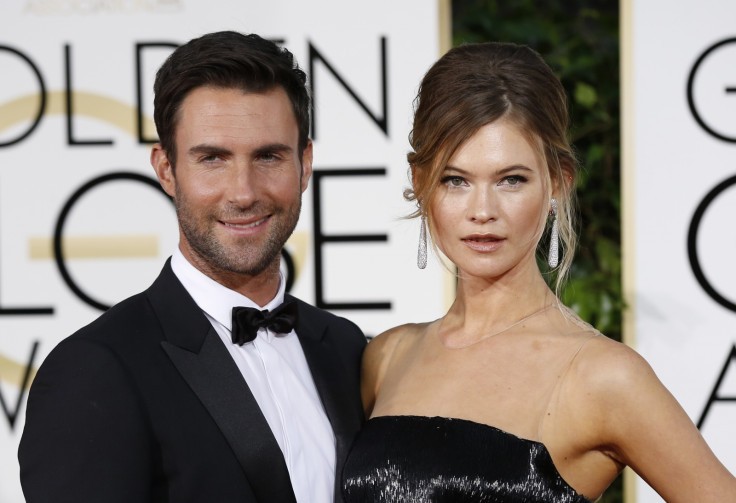 Adam Levine has shared an adorable family photo with his wife Behati Prinsloo, and daughter, Dusty Rose on social media. The Voice coach took to Instagram to post an image from their beach vacation, wherein they are seen taking their daughter Dusty Rose on a beachside stroll.
Alongside the image, the singer wrote, "Everything I need is right here. (Beach optional)". This is the couple's first family photo since Dusty was born on 21 September. Levine wore a casual cut-off shirt, and held a cup of coffee in one hand and put his other arm around his wife, Prinsloo, who is seen holding their baby.
The Sugar hitmaker previously shared the story of how he came up with his daughter's unique name while appearing on the Ellen DeGeneres talk show. He told the host, "We had a name that we won't mention on television. The name game is a tough game. It's a very hard, arduous [game]. Imagine you're writing the best song you've ever written in your life and you have to name it. It's really screwed up to actually have to put yourself through that."
The 37-year-old singer revealed that DeGeneres named his child. "I texted Ellen and I was like, 'What do you think?' She was like, 'I hate it. I think it's a terrible name. I was like, 'Cool.' She gave me like five names to think about: This, this, this, this, Dusty. You basically named my kid."
However, his wife Prinsloo wasn't a big fan of the name in the beginning. "I ran it by my wife and she's like, 'Mm, I don't like it,' I brought it back to her in the eleventh hour. I'm like 'Dusty's pretty cool!' She's like, 'I love it!'"