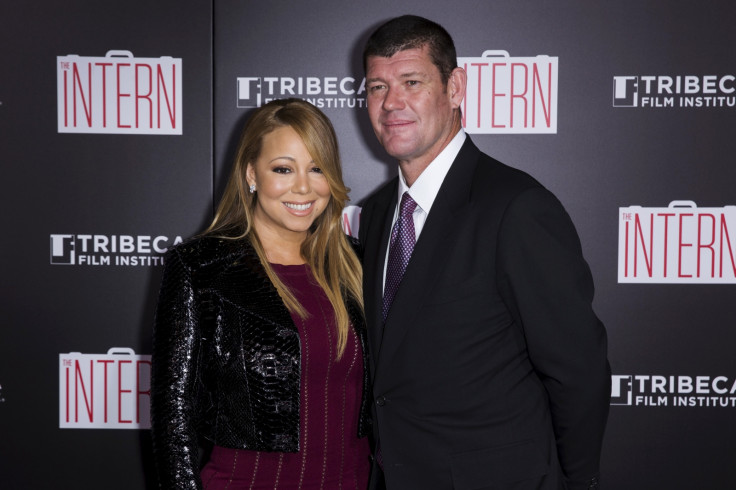 James Packer's former fiancée, Kate Fischer has broken her silence on the Billionaire's split with Mariah Carey, and has given some advice to the All I Want for Christmas Is You singer on how to win Packer back.
In an open letter published by New Idea Magazine [via Entertainment Tonight], Fischer said that hearing about Packer and Carey's breakup gave her a "real sense of déjà vu." She wrote, "I'm sorry you've hit a rough patch with James. When I heard you two had parted ways, I had a real sense of deja vu. Sure, it was two decades ago that my heart was broken when James and I split, but I still remember every detail as if it were yesterday!"
The model also has some advice for Carey, on how to win the Australian billionaire back. "Like me, you fell for 
James' wit, charm and lively personality. My advice to you is, if you really want him back, play the game, let him make the key decisions and you may well live happily ever after
as Mariah Carey Packer."
Fischer split from Packer in 1998 after being together for 5 years. Talking about her fallout with Packer, she wrote, "In the end, for me, it all came to a head after I realised that as much as I loved James, I could never be happy being Mrs. Packer."
Mariah and Packer ended their 9-month engagement following a bitter fight during their Greece holiday in October. Since then, the songstress has been spotted grabbing dinner with her backup dancer Bryan Tanaka, fueling romance rumours.
Previously, the singer's team released a statement on her breakup with Packer, which dismissed cheating allegations against Carey. It read: "Mariah and James had a fight in Greece, and have not seen each other since. The fight was not because of any cheating allegations or excessive spending by Mariah. James is one of the most successful businessmen in the world. They are trying to work it out. Right now, they're not sure if they will stay together."