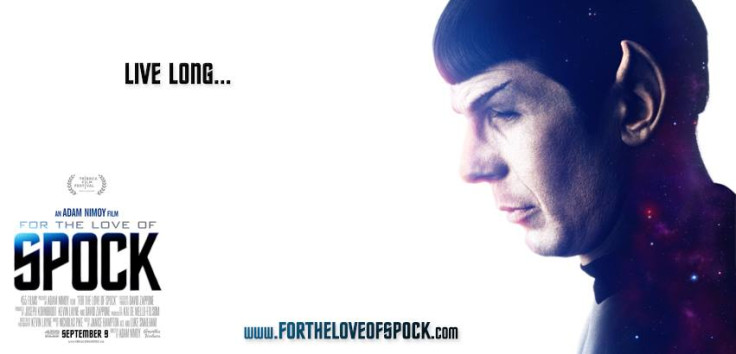 Leonard Nimoy's Son Adam has opened up about his upcoming directorial venture, For the Love of Spock, made on the life of his late father. According to Adam, the documentary was originally Spock-centric and was supposed to celebrate the 50th Anniversary of the Star Trek franchise.
Leonard Nimoy played Spock in original Star Trek series, and reprised his Vulcan character in 8 subsequent movies. Speaking about the documentary, Adam told People Magazine, "When I originally approached my dad about making the documentary it was just going to be Spock-centric all the way, from beginning to end. It was really supposed to celebrate the 50th anniversary of Star Trek coming up in September."
The father-son duo began working on the documentary in September 2014, but Leonard passed away on 27 February 2015 at the age of 83. Following this, Adam decided to continue the project, and incorporate the life of his father in it.
"After my dad died there was such an outpouring of emotion. Not only for Spock but the loss of Leonard Nimoy the artist and renaissance man. It became clear when I decided to continue on with the project that it had to include my dad's life as well," he said.
Adam added that the documentary was comprised of three elements: "It's Spock, it's the career of Leonard Nimoy and it's my life with the two of them."
Spock and Leonard have a lot of things in common, which will be highlighted in the documentary. The director explained, "Spock was the quintessential outsider being the only alien on the enterprise, and that was a reflection of my dad's life. He came to Hollywood at 18 without the support of his parents, and left behind a very tight-knit immigrant community in the West End of Boston."
"He was dedicated at that age to getting out of that milieu and integrating himself into American society. And that's what Spock is all about: finding a way to be different and yet still work within a group and be respected for those unique talents," Adam said about his father.
For the Love of Spock hits theaters on September 9, 2016. Watch the first trailer here: