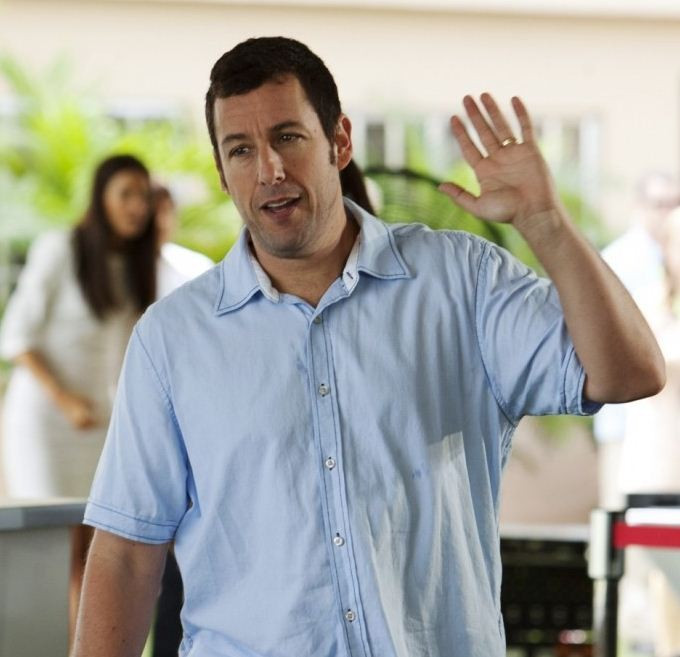 American actor and comedian Adam Sandler has been killed, for the second time, in an Internet death hoax.
The 50 First Dates star was declared dead in an earlier Global Associated News report and the new story, it turns out, is a copy of the older one.
The short story, supposedly a breaking news report; reads: "Actor Adam Sandler is reported to have died shortly after a snowboard accident earlier today - November 29, 2012. The actor & novice snowboarder was vacationing at the Zermatt ski resort in Zermatt, Switzerland with family and friends. Witnesses indicate that Adam Sandler lost control of his snowboard and struck a tree at a high rate of speed."
Sandler even has a fake "R.I.P. Adam Sandler" Facebook page, which was created on 8 September, and has garnered more than 72,000 "likes".
However fans can reast assured Sandler is alive and well. Global Associated News has developed a reputation for such attention-grabbing stories and have previously been linked to false reports about the deaths of Two and a Half Men star Charlie Sheen, Los Angeles Lakers star Kobe Bryant and actor Channing Tatum.
Other victims of celebrity death hoaxes include comedian Bill Cosby, Bill Nye the Science Guy, Reese Witherspoon, Robert Pattinson, Margaret Thatcher, Phil Collins, Kris Jenner, Denzel Washington, Adele, John Witherspoon, Taylor Swift, Justin Bieber and Lady Gaga, among others.
Cosby seems the internet's favourite victim - he has been targeted at least five times.
"I don't want [whoever spread the rumour] to do this anymore, because this is my fourth time being reported [dead]," Cosby told CNN.
"I don't know. Maybe a psychiatrist will say I'm feeding [the rumour starter's] ego, but I just want to say to friends of that person: Just tell him to stop, because it isn't funny."
Celebrities are often subject to abuse from cyber bullies, often referred to as Internet trolls.
Recently, American socialite and reality television star Kim Kardashian was in hot water after she tweeted support for people in Israel. She followed that with a message of support for Palestinians (and people "across the world"). Soon the 32-year-old received a stream of criticism for her comments on the Gaza conflict and even faced death threats.
Meanwhile, Oscar-winning actor Morgan Freeman personally came forward to clear rumours and poke fun at fake stories suggesting he had died, assuring fans he was alive and well.
In a previous report by IBTimes UK, it was noted British pop star Adele, who recently welcomed her first child with fiancé Simon Konecki, received cruel tweets over her weight, post-natal depression and even the death of the newborn.