A heroin addict son left his father's decomposing body in the home they shared for three weeks so he could continue spending his dad's wages.
Kieron West left his father's body to rot in a bedroom at the property they shared in Glazebrook Road, Leicester, whilst claiming his wages which were paid into a bank account they shared.
Leicester Crown Court was told that Kieron, 36, tried to mask the smell of his dad Peter's body by stuffing plastic bags under his bedroom door.
Peter, a postman, had lost toes due to diabetes but continued to work and his body was discovered by his former partner on 20 June.
Kieron had denied preventing the lawful and decent burial of his father, between May 25 and June 20, but was found guilty after a trial, and jailed for 40 months.
His girlfriend Emma Hicken, 36, who also lived in the property, admitted the same charge and was sentenced to 11 months in prison.
The court was told that the pair, who were addicted to heroin and crack-cocaine, spent the money on drugs after failing to report the death.
Sentencing, Judge Philip Head told West according to the Mirror Online: "You depended on the continuing wages from your job as a forklift driver and his job, as well as pay-day loans, to keep buying drugs."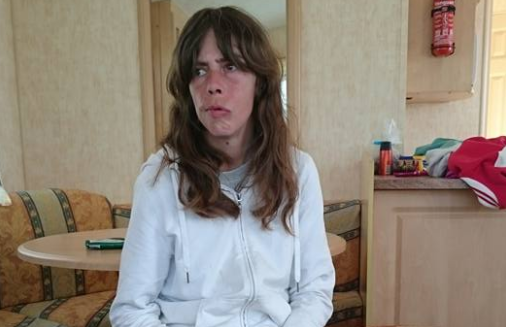 He told Hicken: "In your drug-addled state you buried your head in the sand, without knowingly receiving financial benefit, and were scared by the situation you found yourself in."
Kieron said during the trial that he had moved out of the home where his father was found dead and did not know he had died.
For the Crown, Mary Loram said the couple told Peter's former partner, and Kieron's mum, to check on Peter after "the stench was such it could no longer be hidden".
Rebecca Randall, defending West, said: "It was all about drugs" as to why authorities were not contacted while Patrick Duffy, representing Hicken, said his client was "scared".
Duffy added that Hicken was introduced to drugs by Kieron, that she depended on her boyfriend and did not benefit from not reporting Peter's death financially.
The court heard that the pair's 13-year relationship was now over.
The couple also pleaded guilty to an unrelated offence and both received a 10-month sentence to run consecutively.