Police investigating the double murder of a father and daughter in south-east London have released CCTV footage of a man they want to speak.
Noel Brown, 69, was found dismembered inside his flat in Deptford on 4 December, with his 41-year-old daughter Marie Brown also strangled to death at the property.
Police believe Mr Brown may have been killed overnight from 30 November into the early hours of 1 December, and his daughter was killed soon after entering the flat around midday on 2 December after disturbing whoever was responsible, possibly while dismembering her father.
Speaking to reporters, Met Police detective chief inspector Simon Harding said he has "not seen anything" like the murder scene in his 27 years of policing.
He added: "Parts of both his arms and a part of one of his legs have been removed from the scene and those have not been recovered."
Officers previously disclosed that Brown was a convicted sex offender who was jailed in 1999 and served four years of a six-year sentence for offences involving the daughters of a family friend, The Times reported. The two girls are thought to have been under the age of 10.
Detectives they are looking in his criminal past as one line of enquiry into his murder, but added it is not "screaming out" as a motive. Police described the 69-year-old as someone who was "known and liked" in the area since his release in 2004.
Officers have now released CCTV of a man in his 20s or 30s carrying a rucksack and wearing a hooded top, dark coloured jacket, dark trousers or jogging bottoms and dark trainers. The suspect is seen walking along Deptford Broadway towards the junction with the A2209 (Deptford Church Street) and then along Reginald Road at around 5am 2 December.
Police believe that at least one person or possibly two people were going back and forth to the flat over the course of 30 November to 2 December.
Police also want to speak to a woman in a light coloured jacket who passed the suspect as he crossed Reginald Road in the early hours of 2 December in an apparent bid to avoid her to come forward.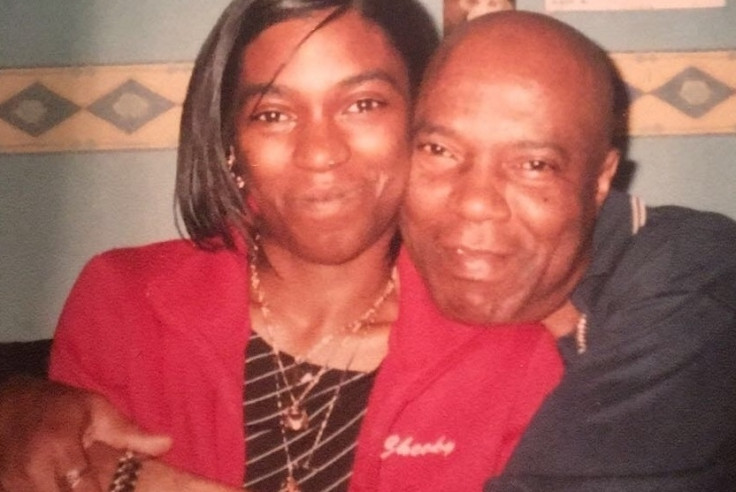 Harding said: "It is extremely important that we find out who this man with the rucksack is as he is now of very significant interest to our investigation. I hope that by putting these images out into the public domain someone will be able to lead us to his identity.
"We know from this footage and other information we have obtained that this individual can be placed at key locations for us, at key points during the timeframes we are looking at. We also deem that his behaviour raises questions and it is for all of these reasons I believe him to be a suspect for the murders. If you think you know him, I would urge you to contact us at the earliest opportunity."
He added: "We really need the public's help with this case so that we can bring to account whoever is responsible for this appalling double murder that has left Noel's family deeply upset and Marie's two daughters motherless, and the wider family utterly bereft."
Anyone with any information is asked to contact the investigation team on the dedicated incident room number - 020 8721 4205, or via 101. You can also tweet police @MetCC. To remain anonymous please call Crimestoppers on 0800 555 111.