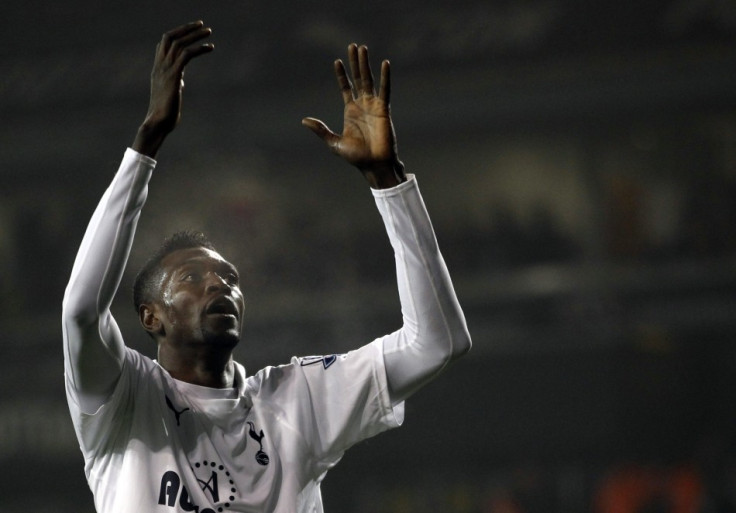 Rafael Van der Vaart has admitted that wages may be an issue in Emmanuel Adebayor's decision to stay with Tottenham permanently, but the Dutchman is hopeful that his teammate will stay on board beyond the end of the season.
Adebayor has so far scored 14 times in 30 appearances for the north London club, and as Spurs sit fourth in the Premier League table and five points clear of Chelsea, the striker has been widely credited with assisting the club in their mission to qualify for the Champions League once more.
And while his current loan deal with Tottenham expires at the end of this season, when the 28 year old will return to Manchester City, Van der Vaart hopes that he will decide to take playing time over high wages and make White Hart Lane his permanent home.
"I have tried to persuade him to stay," he said, as reported by BBC Sport. "Last season I had a good understanding with Peter Crouch, but with him it's even better.
"He's tall and strong. He's not selfish and his attitude is one of the best."
Adebayor's wage bracket at City would be leagues above that which Tottenham could offer the star, and Van der Vaart believes that this could prove to be a big stumbling block in agreeing a permanent deal.
"I think the problem is the wages," he explained. "He is one of the best, a top striker.
"He played for Real Madrid, for Arsenal, Manchester City. I was surprised that he came and I hope that he stays.
"He works his socks off, he's unbelievable. He's so positive. We love him here.
"Normally strikers wait for the chance and they score, but he works hard as well and even when he doesn't score, he's still important for the team. He's a big man for us."
When Adebayor is on the pitch at White Hart Lane, fans regularly chant 'this is the best club you've ever played for.' And with the game time that the star is receiving, and his current form, it may just swing the hitman towards taking a pay cut for a club that he can be front and centre for.