London-born Adele has topped the young musicians' rich list to become the wealthiest female musician in the UK. Since last year, the 27-year-old singer and songwriter's fortunes have more than doubled, from £35m ($51m) to £85m.
After going on a hiatus in 2011, The Hello hitmaker's bestselling 2015 album 25 not only added £30m to her fortune, but lifted her to the top of the charts in the Sunday Times annual (under-30) rich list. Her comeback album and tour propelled the British musician to the 30th spot on the paper's overall list of the wealthiest musicians and performers.
The 27-year-old has had a successful with regards to her tours and she managed beat musicians like Cliff Richard and Kylie Minogue to become the richest and youngest musician.
The list has been traditionally dominated by veteran rock-musicians and performers, and this year is no exception. Paul McCartney, former member of the legendary Beatles (along with his wife Nancy Shevell) was listed as the richest musician overall with a combined wealth of £760m. Elton John, 69, and Mick Jagger, 72 made it to the top-five in the list.
Popular rock band Rolling Stones bagged the spot of Britain and Ireland's wealthiest bands with a combined fortune of its four members valued at £630m, followed by Irish band U2 with fortune of £500m.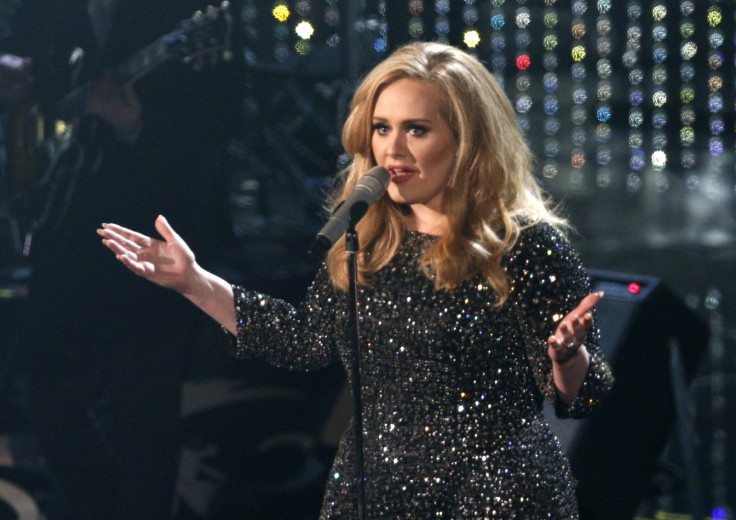 It was a good year for Ed Sheeran as well, who gained an entry into the main music list for the first time to become the second-richest young musician.
Ian Coxton, editor of Sunday Time Rich List commended Adele's rise as the wealthiest musician under-30 and said, "Adele is only 27 so I would see her getting in the main list of the richest 1,000 in a couple of years - she is only £15 to £20 million away now."
The complete Sunday Times Rich List ranking Britain and Ireland's wealthiest musicians and performers will be published on 24 April.