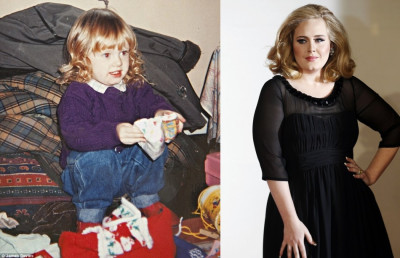 She may have sold millions of albums, earned eight Grammys and three Brits but while Adele was growing up it seems that she was just a regular little girl.
The 23-year-old songstress' estranged father Mark Evans has released never-before-seen images of his superstar daughter as a child.
Even though he admits Adele no longer speaks to him because he became a "rotten" father, Evans shared fond memories of her childhood.
He explained that the Someone Like You hitmaker found her calling at the age of just four.
He told the Daily Mirror: "She was teaching herself how to play by listening to the old blues songs we used to play on my record player, then trying to make the same noise.
"She was quite good. Within a couple of years, she'd started singing along, too."
In one image, she can be seen strumming away on a toy guitar like a superstar in the making.
International Business Times UK takes a look at other celebrities before they found fame and fortune.