James Corden has scored one of his most high-profile guests to date, with Adele the latest musician to appear on his popular Carpool Karaoke segment. In a teaser clip, the British superstar joins Corden for a ride around London while belting out her hit singles.
Filmed for The Late Late Show With James Corden, the preview features the pair singing along to Adele's chart-topping single Hello before launching into 2012's Rolling In The Deep, lifted off her second album 21. The pair share a comical moment during their sing-a-long when Adele asks Corden for advice on how to style her hair for her upcoming world tour, despite his lack of knowledge on feminine hairstyles.
Adele joins a growing list of Carpool Karaoke alumni with Stevie Wonder, Justin Bieber, Mariah Carey and Jason Derulo among the famous singers to have sat in Corden's passenger seat so far. Adele's full Carpool Karaoke ride will premiere on Wednesday 13 January 2016 in the US.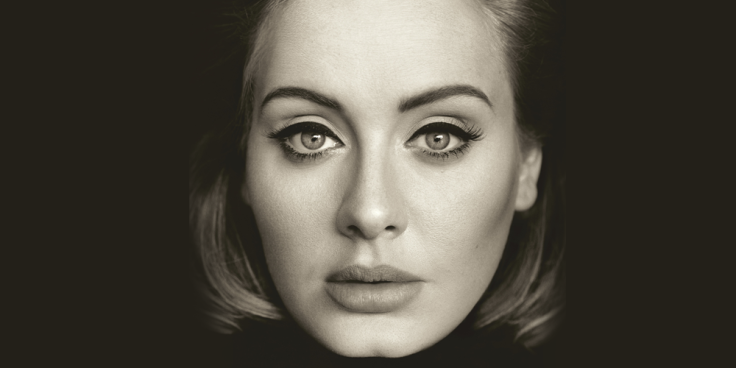 The Someone Like You hitmaker is currently preparing to embark on her first tour in four years in promotion of her third studio album, 25. The jaunt, which kicks off in February, will span 105 shows in 2016 with two mammoth legs taking place in Europe and North America. Adele Live is one of the most in-demand tours of recent times with approximately 10 million people trying to buy tickets for the North American leg alone.
Reports claim the musician will not be alone for the nine-month tour, with her two-year-old son Angelo expected to join her. However, The Sun reports that her partner Simon Konecki will not able to accompany her at every show due to work commitments. A source told the newspaper: "It's such a long time to be travelling so Simon can't come to every show. As well as his charity work with Drop4Drop, he also has another child [from a previous marriage] so he'll be popping to and from the tour as and when he can."
Adele, 27, continues to smash records with 25, which is celebrating its seventh week at number one on the Billboard 200 chart, making her the first female artist since Whitney Houston's 1987 album Whitney to do so consecutively. However, she has admitted defeat on the Billboard Hot 100 chart with Justin Bieber knocking Hello off the number one spot with his hit single Sorry.
Watch Adele and James Corden's Carpool Karaoke teaser: