An Adele fan with the Sweetest Devotion for the pop star spent over £6,000 ($7,760) travelling the world to see the Hello singer perform live on tour, but was left heartbroken when all three concerts were cancelled.
Superfan Lori Shortall, from Newfoundland in Canada, had tickets to see Adele, 29, perform at Wembley Stadium earlier in July, Houston, Texas in 2011 and Phoenix, Arizona in 2016. The music school teacher spent money on hotels and flights totalling a distance of 18,000 miles.
However, it was not meant to be and Adele cancelled on all three occasions due to problems with her vocal chords. This included cancelling her two final shows at Wembley in London on the medical advice of her doctors.
Commiserating over her misfortune, Shortall told The Sun: "I've had so much bad luck that I think I'm going to go out and buy a lottery ticket, because it has to change at some point. I do not blame Adele at all. She has to look after her voice and she must feel really bad. But I just cannot believe all three concerts I have booked to see have been cancelled. I really would love to see her one day."
With the ill-fated Houston concert, Shortall took four days of unpaid leave from work which meant a loss of £600 in income but Adele pulled out of the performance due to a vocal haemorrhage. It was not until five years later when Shortall was able to buy tickets for Adele's next set of live gigs, paying £3,500 for a 10-day trip to Arizona with her family.
Shortall said of the disappointment: "We were on our way to the show when a friend called and told me Adele had cancelled. I checked my emails and saw it was true – she had laryngitis. My husband asked what I wanted to do and I said, 'Just drive, I'll let you know when I can talk'. We just drove around Phoenix in complete silence for about an hour."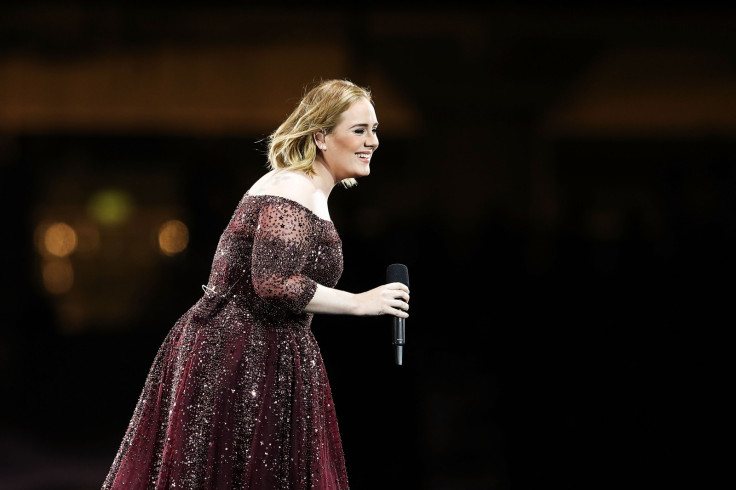 Around 180,000 fans were devastated when Adele cancelled her latest shows in London on 1 and 2 July, which would have rounded off the mammoth 123-date tour in promotion of her third album 25. With the prospect of having to possibly wait another five years to finally catch Adele in the act, Shortall said: "I just said: 'Oh dear God no'. I couldn't believe it. Adele is a beautiful singer and a great lady. I love the fact she has a bit of a potty mouth and talks about her son all the time."
Holding no hard feelings against the superstar, Shortall added: "She seems like a pretty great person and her music is fabulous. I joked that if she gave me five minutes and a cup of tea I would be more than happy. I feel horrible for her. It has to be hard for her too. I just happened to pick three shows she cancelled."