Administrators hope for quick sale of assets of collapsed taxi app service Karhoo
The taxi service was claimed to have raised $250m, but only last six months before closing its doors.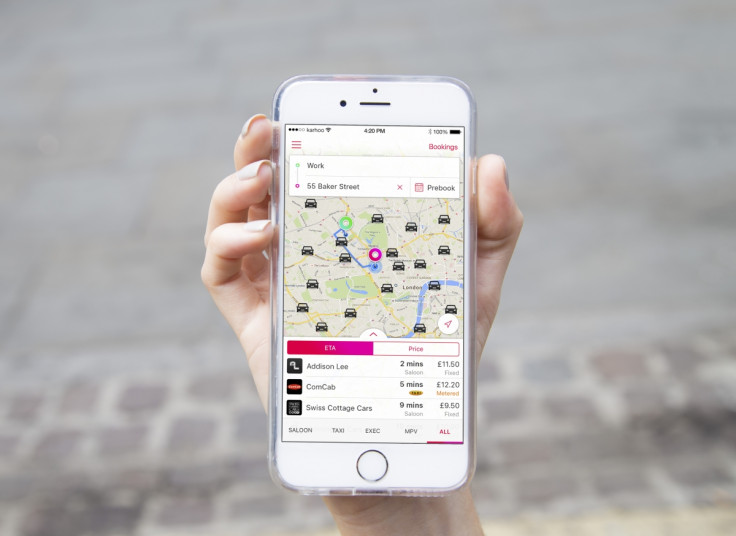 Administrators are gearing up for a quick sale of the assets of taxi app Karhoo, which collapsed after just six months amid claims it burnt through $250m (£200m).
The taxi comparison service was launched in London in May to challenge US giant Uber, and promised to expand to 100 cities worldwide within a year.
But the firm, founded by chief executive Daniel Ishag, was wound up by UK administrators David Rubin and Partners last week, costing around 100 British jobs and a similar number in the rest of the world.
Joint administrator Paul Cooper told IBTimesUK: "There has been a lot in interest in the assets of the business. These are essentially its IT platform, its patents and its contracts with taxi firms. We hope to wind the sale process up before the end of the year."
However, the business collapsed amid controversy, as it was reported at launch to have raised $250m from high profile investors such as former Lloyds Banking Group chief executive Eric Daniels and Jonathan Feuer, the managing partner European buyout firm CVC Capital Partners.
Although Karhoo denies ever raising that amount of cash. It now says it raised $52m, and was forced to close its doors when it failed to raise a further $5m from investors earlier this month leaving staff unpaid.
Ishag and his cousin David Ishag, Karhoo's chairman, both stepped down at the end of October.
The company has been accused of lavish spending, by former workers. It occupied upmarket offices in Baker Street in central London as well as in New York, Los Angeles and Singapore. It also rented three apartments in Manhattan for personal use by senior management.
However, the firm said that renting three flats was cheaper than frequently staying in a New York hotel.
Heavy subsidies
Karhoo was a taxi comparison app that provides users with access to minicabs and taxis run by established operators such as New York private hire operators Carmel and Dial 7, and the UK's largest minicab company Addison Lee.
Unlike its rival Uber, it did not sign up individual drivers — it just plugs in the services of existing companies into its app and takes a cut of the bookings.
But the firm reportedly ran into trouble because it had to offer consumers rides at heavy subsidies to tempt them away from more established rivals. There were also reports that its payment system led to rejected credit cards.
Joint administrator Paul Cooper said even though Karhoo had only been in operation just half a year, he thought "it still carried some brand value among younger people who use these services more often". Copper added: "These kinds of delivery or hailing services are now easy to understand. That is why we are hopeful of a quick sale."
© Copyright IBTimes 2023. All rights reserved.