Against the indomitable force of Uber, the private mini cab market is doing its best to stay in the race and nothing is giving it a boost more than smartphone apps. The latest to join the ranks comes by way of a start-up called Karhoo – a cab booking app that is being launched on London's streets, which claims to offer more available cars than any other rival.
Thankfully, the process of finding and ordering a taxi nowadays is a lot simpler than having to stand on street corners while flailing your arms at passing cars (or arduously ringing around local services). There's no doubt Uber has blindsided the industry - but black cab drivers and private operators have been given a fighting chance, with smartphone apps simplifying the process by bringing cabs to consumers; and along with it ,a whole carboot-load of convenience.
While Kahoo joins an increasingly congested corner of the app store, alongside the likes of Kabbee, Minicabster, CabGuru et al, the new start-up is attempting to one-up competitors by offering more cars and a pricing system that, according to it's creators, is more transparent.
Availability cabs is, arguably, the number one thing you'd look for when using a taxi-hailing app and Karhoo will be launching with an advertised 30,000 cabs in its fleet – three times more than Kabbee claims to offer. Kahoo has managed to strike deals with large operators - including ComCab and Addison Lee - as well as other well-known firms around the city. But still, you won't see an Uber car on there.
How it works
The free app, available for iOS and Android, has a user experience that's a familiarly straightforward one, especially for those who have used hailing apps before: you put in where you want to go and its map will show you icons of nearby cars with price, ETA and operator. Users can filter by price, nearest car, type of car or preferred company.
In another raise of the sword against Uber, Karhoo claims there will be no surge pricing. Uber users have been stung by surge pricing, where 'rides' can unexpectedly rise in price, becoming more expensive if demand for cabs suddenly increases around you (i.e. pub kick-out time, commuter traffic), but Karhoo's creators want to offer transparency in pricing with fixed fees for rides.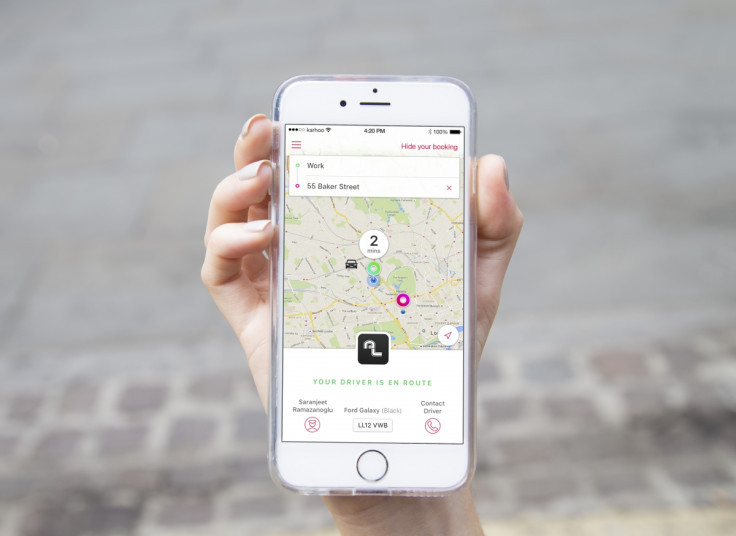 Technology for the consumer and cabbie
Under the hood of the Karhoo app is some rather smart technology, including the integration of entire fleet dispatch systems at operator level, rather than driver-by-driver.
John Daily, Development Manger at Karhoo, said: "What we have done at Karhoo has never been done before. It has been a hugely complex challenge to integrate so many different dispatch systems with such varying degrees of sophistication.
"By connecting directly with established operators and their fleets, Karhoo can bring hundreds, if not thousands, of cabs online in an instant, giving passengers more choice at the touch of a button. It really is a feat of technological innovation."
Kahoo also uses its technology to help out the cab driver by offering real-time data sharing, to advise local cab companies where passenger demand is high at any given time, allowing them to direct their drivers to hot spots and help eliminate 'dead miles'.
Okay; it's another taxi app to find space for on your smartphone homescreen but what's important is they're helping to increase competition and, in-turn, comes more competitive prices, which sounds good to us.
Karhoo is hitting London's roads from Monday (9 May) and is driving towards launching in New York and Singapore by the end of 2016, with the aim to be operational in 100 cities across the world by 2018.