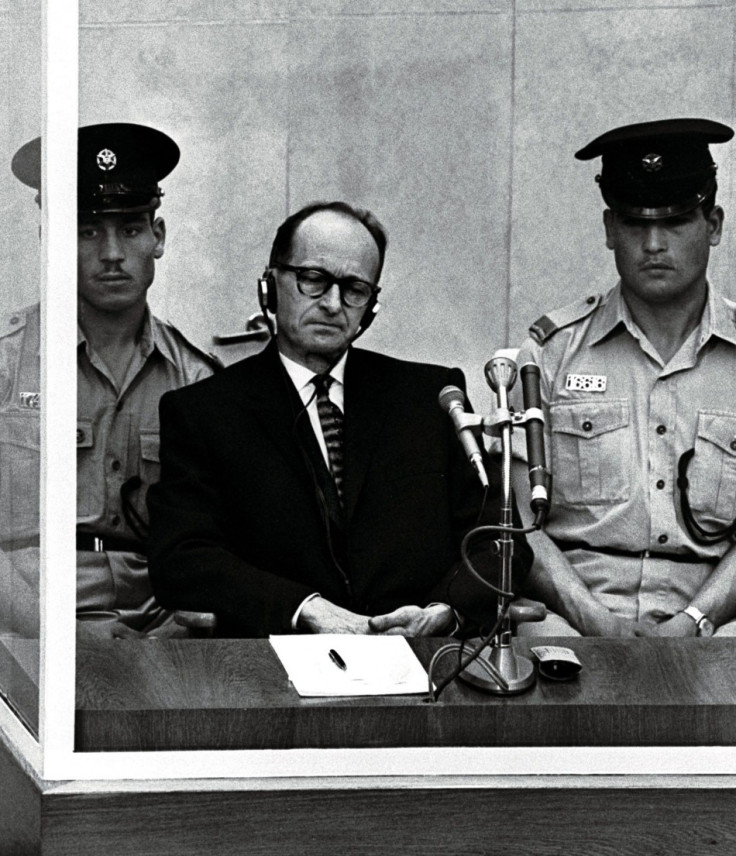 Adolf Eichmann the Nazi war criminal who was one of the key planners of the Holocaust was visited by his wife in Israeli prison, shortly before he was executed in 1962, previously secret historical documents have revealed.
The SS lieutenant colonel was visited by his wife Vera in Ramle Prison near Tel Aviv, according to a visitors' log released on Sunday, the anniversary of Eichmann's hanging.
The official state documents show that Vera Eichmann visited her husband on April 30 for roughly 90 minutes.
At the time Eichmann was awaiting an appeal to Israel's Supreme Court for clemency. It was rejected on May 29 and two days later he was hanged.
In a statement, Israel's official state archives said: "Vera Eichmann's visit to Israel was a closely-guarded secret and until now, there has been no documentation indicating whether she actually did visit Adolf Eichmann," said a statement by the state archives.
"But now, we have located for the first time a prison visitor's log in which it was recorded that Eichmann's wife came to visit her husband on 30 April, 1962 and she stayed with him for an hour and a half," AFP reported.
Vera Eichmann's request to visit her husband was discussed by the Israeli cabinet. Prime Minister David Ben Gurion agreeing to the meeting on the grounds that Israel could face international criticism if it declined but said the meeting should be brief and within 14 hours.
Details from the visitors' log showed Vera Eichmann entered the visiting room at 12:20am where she spoke to her husband for nearly 90 minutes before leaving at 1:43am.
She was accompanied by two prison officers and another official.
One of the principle architects of the Holocaust, Eichmann was responsible for organising the logistics of Hitler's "Final Solution" which led to the extermination of six million Jews.
He escaped from a prisoner-of-war camp after World War II and fled to Argentina in 1950, where he lived under a pseudonym until he was snatched by Mossad agents in Buenos Aires in May 1960.
He went on trial in Israel in April 1961, was sentenced to death eight months later and hanged on 31 May, 1962.