US paid $20 million in social security to alleged Nazi criminals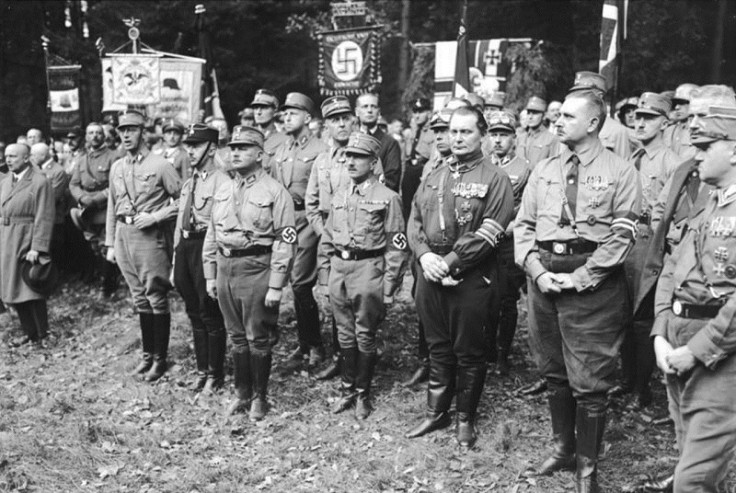 The US paid $20.2m (£13.21m) in social security payments to more than 130 alleged Nazi war criminals, a US watchdog found.
A report from the US Social Security Administration uncovered the full amount paid to alleged former SS guards and other members of and collaborators with the Third Reich regime residing in the US from department records, after an investigation by the Press Association found benefits were paid to alleged former Nazis after they left the US.
More than a quarter, $5.7m, was paid to people found to have played a role in Nazi atrocities and had been deported.
Those not deported but who were alleged to have taken part in Nazi persecution were paid $14m.
The payments are for a greater amount than previously estimated and were made between February 1962 and January 2015.
They were ended following after the No Social Security for Nazis Act came into force, ending retirement payments for four beneficiaries.
Congresswoman Carolyn Maloney, requested an investigation into the scope of the payments after the act was proposed by the Obama administration.
"This report is another reminder that we must never forget the atrocities committed by the Nazis," Maloney told the agency. "According to this report 133 alleged and confirmed Nazis actively worked to conceal their true identities from our government and received millions of dollars in social security payments."
It is estimated that as many as 10,000 former Nazis, many implicated in war crimes entered the US following the Second World War, with many gaining citizenship, and working anonymously in the country for decades.
In 1979 a special unit in the Office of Special Investigations was formed in the US Justice Department charged with tracking down US residents who had concealed their past as the perpetrators of crimes in the Third Reich.
Among those who continued to receive social security payments after leaving the US were rocket scientist Arthur Rudolph, who left the US in 1984 after being told that he would be prosecuted for Nazi war crimes after allegedly using slave labour if he remained; and John Avdzej, the former puppet major of Niasvizh in Belarus, where thousands of Jews and dissidents were murdered under his authority, who left the US in 1984 and died in 1998.
© Copyright IBTimes 2023. All rights reserved.