Increasing numbers of adventurous Chinese holidaymakers are looking for an adrenaline rush when they go on holiday, according to new data. Analysis of consumer trends by Mintel found that 16% of urban Chinese consumers say they would be interested in doing extreme sports whilst on holiday.
In recent years, large numbers of people have embraced extreme sports in China with foreign visitors queuing up to take part in paragliding, mountain climbing and wingsuit flying. But it seems now the Chinese people have got the bug for extreme sports with one-in-four (25%) of men aged 20-24 saying they would be willing to travel abroad to take part in extreme sports.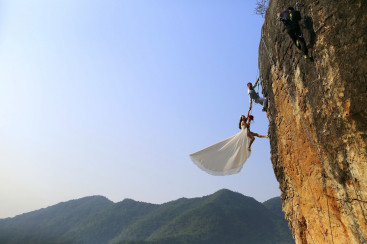 The research made by the marketing company and published in a report entitled Marketing to Chinese Tourists China 2015 revealed that one-in-four (28%) urban Chinese consumers have travelled abroad for a holiday in the last year.
China has long been associated with traditional sports and began hosting the IAAF 2015 World Championships in Beijing today (22 August). But one of those who has taken extreme sports to the next level after competing abroad was world-record breaker Zhang Shupeng who, on April 26 this year, set a new benchmark for wingsuit flying without an oxygen mask.
Former paraglider Shupeng was the first Chinese person who qualified as a wingsuiter. This year descended from a hot air balloon at an altitude of 8,150m breaking the previous world record of 8,000m, set by Swiss citizen, Remo Lang this year.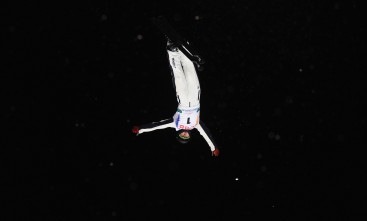 While taking a break from skydiving or surfing, Chinese holidaymakers also like trying out local food with 74% of consumers interested in trying the local delicacies when on holiday. Furthermore, one in four of urban Chinese people (23%) say they are interested in learning to cook local food in the country they are travelling in. Not surprising then that local food also tops the list of the products they purchase whilst on holiday abroad, with 94% of Chinese holidaymakers saying that they spent money on local food specialities.
Other interests for Chinese travellers include fashion with four in five (80%) Chinese consumers who have taken a holiday in the past year saying they purchased clothes and footwear. And whilst away over a third (36%) say that having access to the internet is a 'must have,' whilst 34% say the same of having a Chinese-speaking tour guide and 30% say the same of having public information in Chinese.