Aerial photos show scale of devastation in mudslide-hit Colombian city of Mocoa
An avalanche of mud, water and debris smashed into Mocoa, engulfing homes and killing at least 273 people, many of them children.
Aerial photos show the scale of the devastation after an avalanche of mud, water and debris smashed into the Colombian city of Mocoa, engulfing homes, destroying roads and bridges, and killing at least 273 people, many of them children.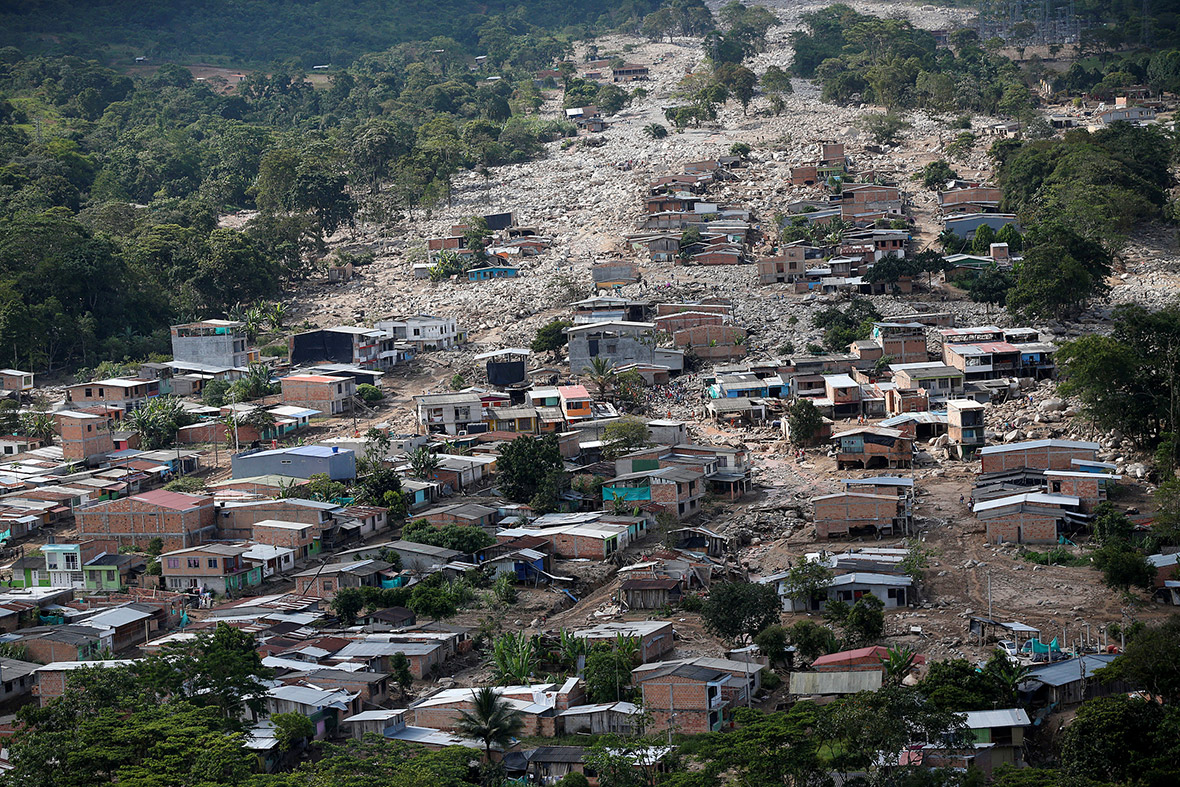 Mocoa is vulnerable to flooding. It is surrounded by three rivers in a natural basin created by the surrounding mountains. Heavy rain caused the rivers to rise up, sending a wall of water, mud, trees and vehicles through the city of 40,000 as people slept.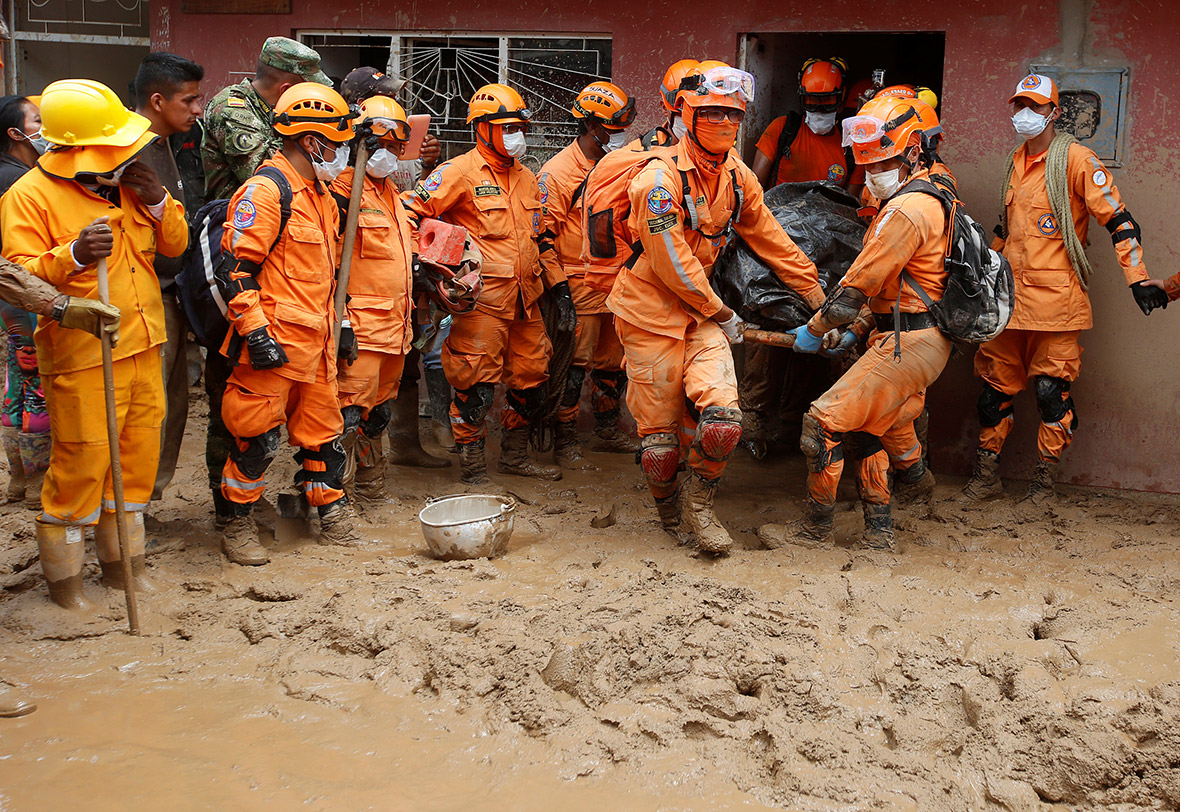 Scores of decomposing cadavers have released for burial as rescuers continue to search for victims. Desperate families have had to wait in line to search a morgue for their loved ones. Bodies wrapped in white sheets lie on the concrete floor of the morgue as officials seek to bury them as soon as possible to avoid the spread of disease. The government has begun vaccination against infection.
The survivors of the deadly flood that washed through this city have begun burying their loved ones after authorities began to release the remains. Danilo Garzon Garcia, a 22-year-old resident of the city, had spent the previous day searching with other family members for his young sister. They finally found her body at the local hospital, able to recognise her battered remains because of her underwear.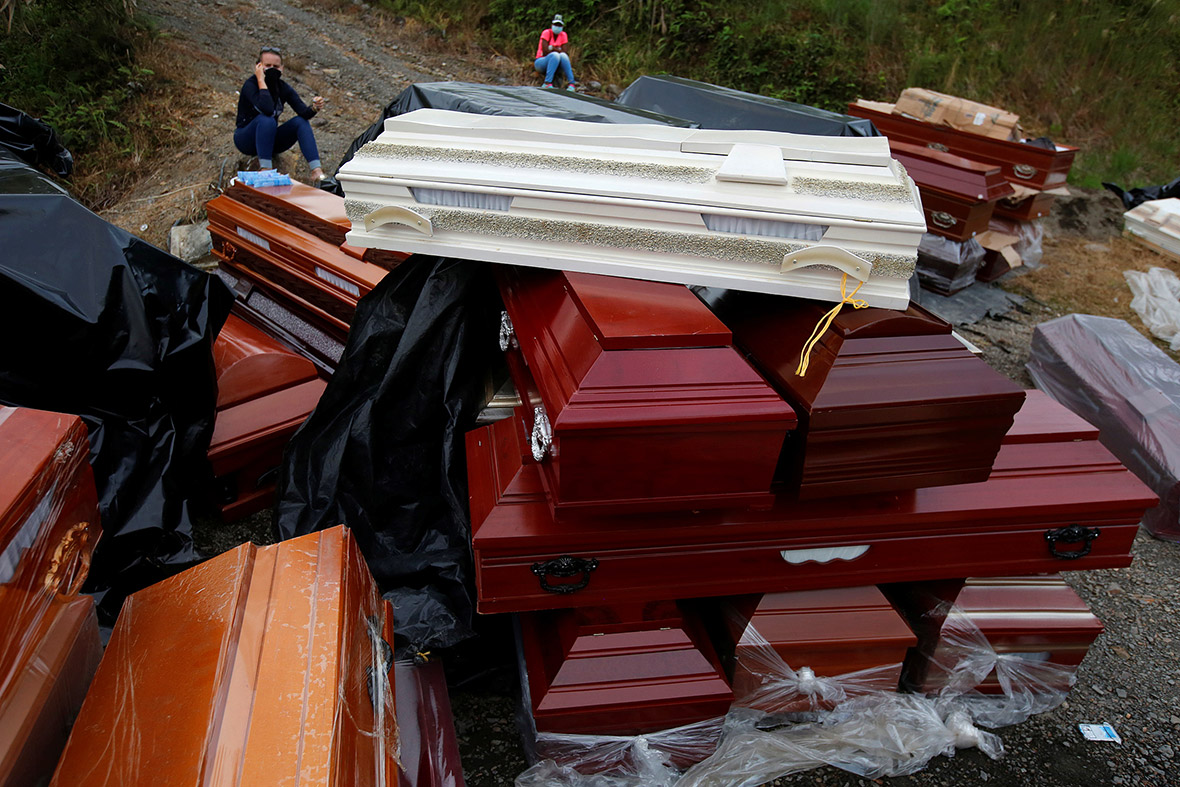 The Colombian Red Cross says it has received 374 requests for help from families unable to locate people whose whereabouts were still unknown three days after the disaster. President Manuel Santos, making his third visit to the remote city in as many days, said 90 percent of the dead had now been identified and that they would not consider anyone "disappeared" until they have established the death toll to the extent possible.
The death toll has ticked up as rescuers search with dogs and machinery in the mud-choked rubble. Many families in Mocoa have spent days and nights digging through the debris with their hands despite a lack of food, clean water and electricity.