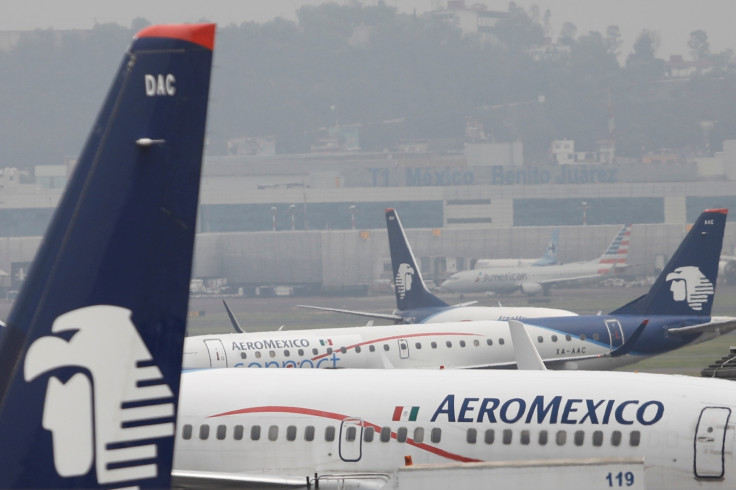 An Aeromexico flight heading to San Francisco was forced to make an emergency landing after a drunk male passenger reportedly began to attack flight crew.
The flight from Mexico City was diverted to Guadalajara, when the unnamed male passenger began to violently lash out at crew members and fellow passengers. The incident began when the man started screaming mid-flight for unknown reasons.
Laura Aceves, a passenger on the flight, told The Mercury News that around half an hour into the flight, crew members began pacing up and down the aisles because the passenger "was very disruptive".
"The crew asked him first to be quiet, but the passenger was harassing people on the plane," she said.
According to The Sun, the man then reportedly lashed out at fellow passengers and crew members who attempted to intervene.
Footage from the incident reveals it took four security guards to restrain the man. The passenger is heard growling and shouting furiously in the video, as someone warns: "He is biting.".
A guard attempts to get the man to relax, telling him, "Calm down, calm down..." The man ignores the guard and continues to shout profanities as he tries to get away from the guards. "I've done nothing, you son of a b***h," he shouts.
Aeromexico Flight 664, which was carrying 144 passengers, was delayed for an hour on Tuesday (22 August) following the incident, The Sun reported. Aceves said it took around 40 minutes to remove the man from the flight.
"He was hitting and punching other passengers as they were trying to drag him out," she said. "He was under the influence, and you could smell the alcohol on him."
Aeromexico has yet to comment on the incident.