Afghan Female MP and Women's Rights Advocate Survives Suicide Bomb Blast in Kabul
Shukria Barakzai was wounded in a suicide bomb attack on her vehicle, which killed three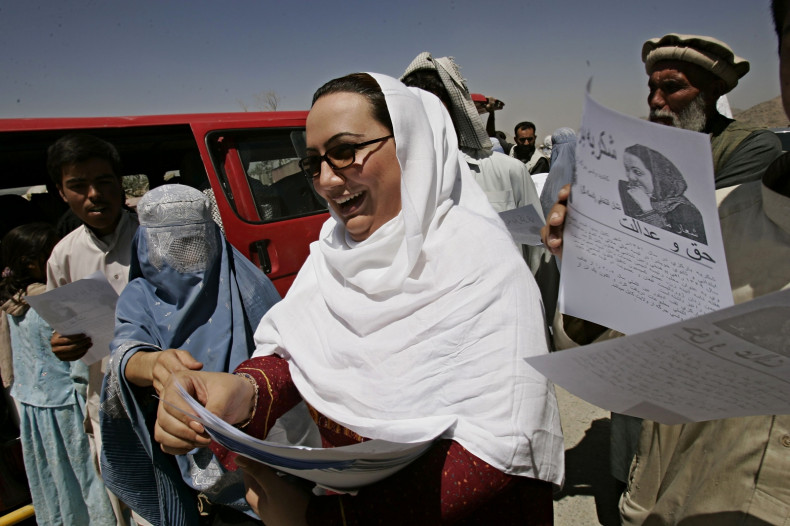 A prominent, high-profile advocate of women's rights, Shukria Barakzai, was wounded in a suicide bomb attack on her vehicle.
Three civilians including a young girl were killed in the blast.
"[Ms Barakzai] is fine and suffers small injuries," Interior Ministry spokesman Sediq Sediqqi tweeted.
"Unfortunately three civilians martyred and around 17 injured," he added.
Barakzai was travelling in a convoy with other politicians travelling to parliament when a car attempted to ram the politician's vehicle and then detonated, according to reports.
Television footage showed a clearly shaken Barakzai walking away from her wrecked car while other passengers were covered in blood.
Interior Minister Mohammad Umar Daudzai visited Barakzai in hospital, Sediqqi said, adding that her driver was also wounded and hospitalised.
The 42-year-old has been a member of parliament for 10 years and is one of 69 women MPs in the 249-seat chamber.
She is also a close ally of Afghanistan's new President Ashraf Ghani. The president issued a statement condemning the attack as a "heinous act as against all Islamic and Afghani values", according to AFP.
Shinkay Karokhil, another female MP, told the AFP news agency: "The target was a convoy of MPs who were driving toward the parliament. Shukria Barekzai was affected by the attack, but she is fine."
"I survived because of my people's prayers," Barakzai told Reuters by telephone from her hospital bed. She has previously spoken about receiving death threats.
Female officials and those who hold government posts are often targeted by Afghan insurgents.
The country's top-ranking female police officer was shot dead in 2013 in Helmand province, months after her predecessor was also killed.
Another female MP, Fariba Ahmadi Kakar was kidnapped at gunpoint and held hostage by the Taliban for over a month last year before she was released.