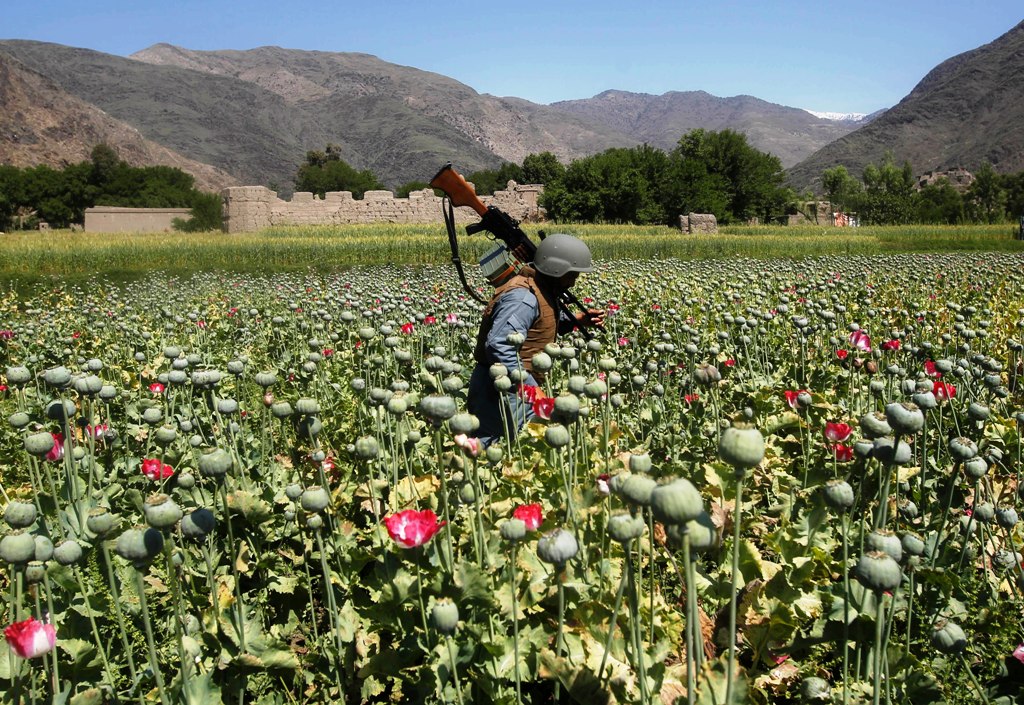 Afghanistan's opium production will hit a fresh high this year, the United Nations (UN) has said.
Opium cultivation has expanded to 224,000 hectares in 2014, up 7% from the preceding year, rising in most poppy producing provinces in Afghanistan, the results of a UN Office on Drugs and Crimes (UNODC) survey showed.
The war-torn nation produces more than 80% of the world's illegal opium. Profits from the prohibited trade of the narcotic help fund the Taliban-led insurgency.
The UNODC report, released on 12 November, pegged farm gate profits to about four percent of GDP, or$850m (£534m, €681m).
The survey's results could embarrass aid agencies that have poured millions of dollars in to help eradicate the problem over more than 13 years of war.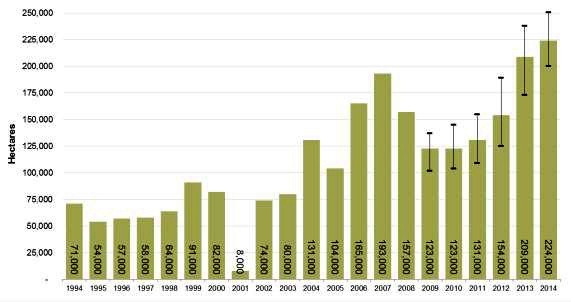 Opium cultivation in Afghanistan. 1994-2014.
UNODC
The UNODC's Jean-Luc Lemahieu said the data revealed that counter-narcotics attempts in Afghanistan have thus far failed, but that there was hope efforts could be more successful under President Ashraf Ghani's new regime.
Lemahieu, the UNODC director for policy analysis and public affairs, said: "[Changing] the economic incentives away from the illicit economy to the licit economy, now that's a hell of a task, but that's exactly what indeed this new government seems to stand for."
"For [Ghani] the criminalisation of the economics and politics of Afghanistan is one of the main problems, it penetrates everything and anything he wants to achieve.
"He is very clear as well that this is part of a regional responsibility and that's exactly what the UN stands for," Lemahieu added, according to Reuters.
President Ghani was inaugurated in late September in the country's first democratic transfer of power.
The US has invested $7.6bn in counter-narcotics efforts in Afghanistan since the start of the 2001 war, according to the American government watchdog for Afghanistan reconstruction.