The US Navy Seal who claims to have killed 9/11 mastermind Osama bin Laden, Robert O'Neill, has revealed intimate details of the raid in an exclusive interview.
The Montana citizen told Fox News in "The Man Who Killed Osama Bin Laden" about the moment he and his team realised that they had killed the world's most wanted man.
"My first thought was 'we got him, we got him, we just ended the war.' It would be irresponsible of me not to give everyone else closure."
The former elite commando spoke of how they were kept in the dark about which country they would be travelling to and who the target would be.
"They told us a couple of things like we're going to read you in eventually and here's whose going to be there...and they said a few names that didn't make sense," he said.
"A few of us were talking a couple days later about this person, this person why would they be there... It's bin Laden...they found him...we're going to go get him."
O'Neill has faced a wave of criticism for breaking the Seals' code of silence and their aversion to self-promotion. His claims of being Bin Laden's killer have also been countered by his colleagues.
In the interview, O'Neill spoke of the training required before the elite operation, which involved the team landing on bin Laden's roof under cover of darkness and then launching a raid inside.
He revealed the doubts that plagued the team, who believed they would not come back alive from the mission and thought of themselves as a "martyrs' brigade".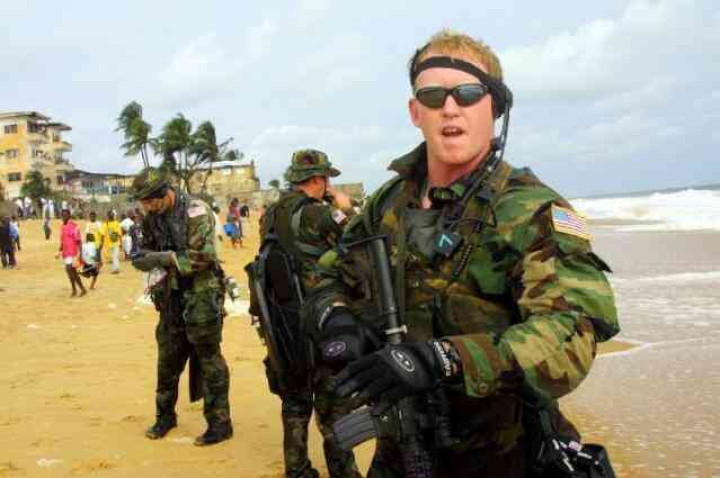 "The more we trained on it, the more we realised...this is going to be a one-way mission," he said. "We're going to go and we're not going to come back. We're going to die when the house blows up.
"We're going to die when he blows up. Or we are going to be there too long and we'll get arrested by the Pakistanis and we're going to spend the rest of our short lives in Pakistan prison.
"If it was light enough I was definitely the last person he [bin Laden] saw [alive]," O'Neill said. "It wasn't real. It was another guy in a house that we shot, it didn't sink in, it didn't sink in for a while.
"It has [sunk in] now, I've thought about it every day for a number of years. I'm still trying to figure out if it's the best thing I've ever done or the worst thing I've ever done.
"We accomplished our mission and I was a big part of it, I was a part of it [but] I don't know what's going to happen. It's something I have to live with every day."
Taking viewers back to the time he stood face-to-face with bin Laden, O'Neill said: "Two minutes out and the doors open and it's not a training site in the mountains in the United States.
"I knew there would be a hallway, I knew there would be rooms out to the side, I knew there would be a stairwell at the end.
"Standing two feet in front of me with his hands on his wife was the face that I'd seen thousands of times, UBL [Osama bin Laden]."