Afghanistan: Shopping for Kebabs, Carpets and Daggers, British Troops Leave Kandahar
Now that British combat operations have ended and the last UK base in Afghanistan has been handed over to the control of Afghan security forces, any remaining troops are leaving the country via Kandahar.
As the withdrawal of the US-led coalition troops heads into its final stages, many parts of Kandahar Airfield, once home to tens of thousands of soldiers and contractors, are being closed or handed over to the Afghans.
Getty Images photographer Matt Cardy documented the troops packing up and doing a last bit of shopping as they wait for their flights home.
Members of the Royal Air Force's 31 Squadron Tornadoes departed Kandahar on Tuesday (11 November), leaving Afghanistan for the last time.
The fighter-bombers are heading back to their RAF base in Norfolk, having flown their final missions.
The squadron has provided support to Nato efforts in Afghanistan since June 2009, when they took over from RAF Harriers.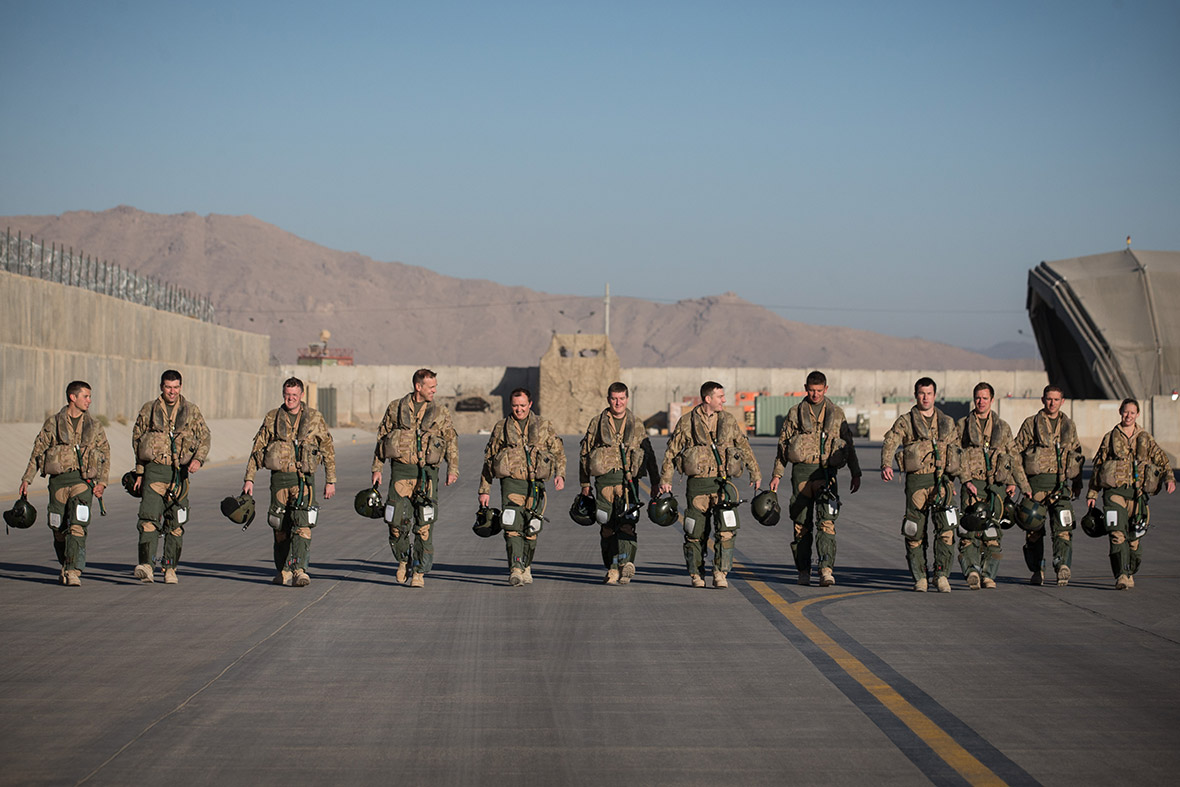 Prince Harry attended a Remembrance Sunday ceremony in Kandahar.
As the United Kingdom's combat mission in Afghanistan comes to an end this year, Prince Harry and British soldiers gathered at the Kandahar Air Base to pay respects to those who died in the two World Wars and other conflicts. Members of the Afghan National Security Force also attended the ceremony.
Musicians from the Royal Artillery Band played the Last Post and soldiers sang the hymn I Vow to Thee My Country.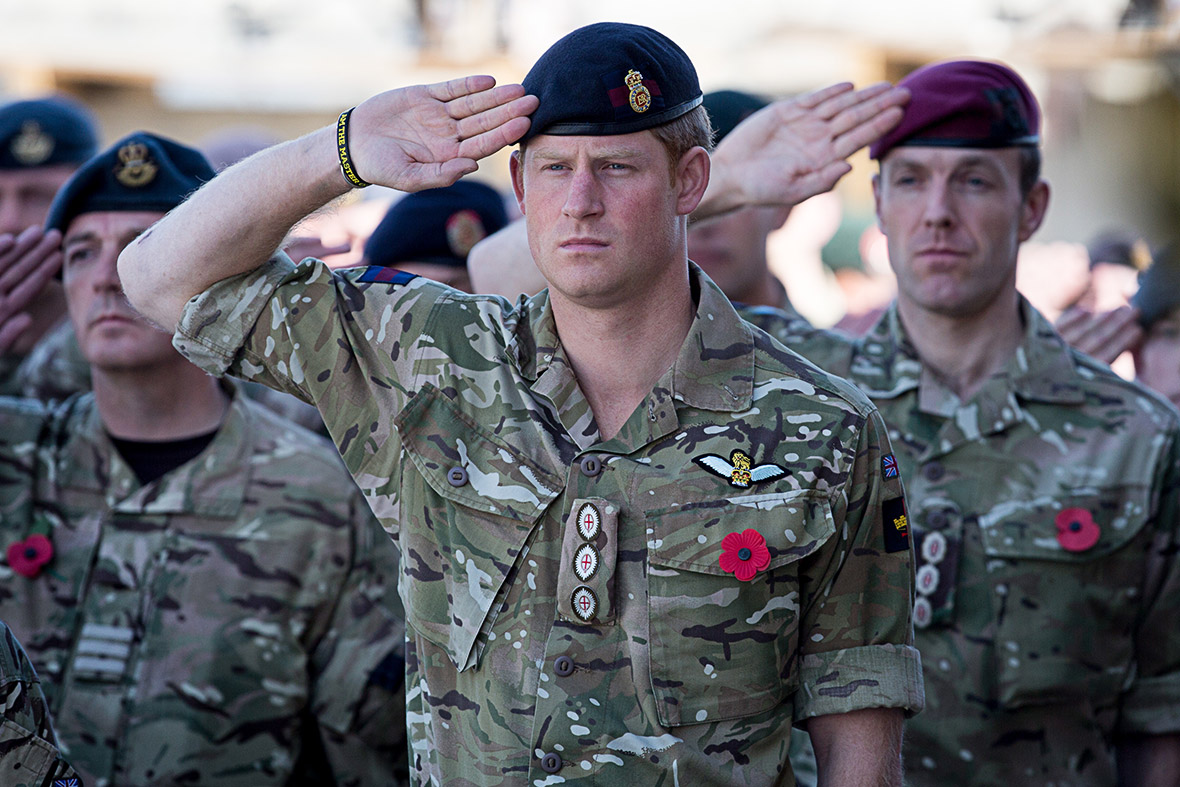 The departure comes as part of the winding down of the international combat mission in Afghanistan, 13 years after the toppling of the Taliban regime.
The Nato-led international force is now shifting to a reduced role of support, as Afghanistan's newly trained army and police take over the fight against the Taliban.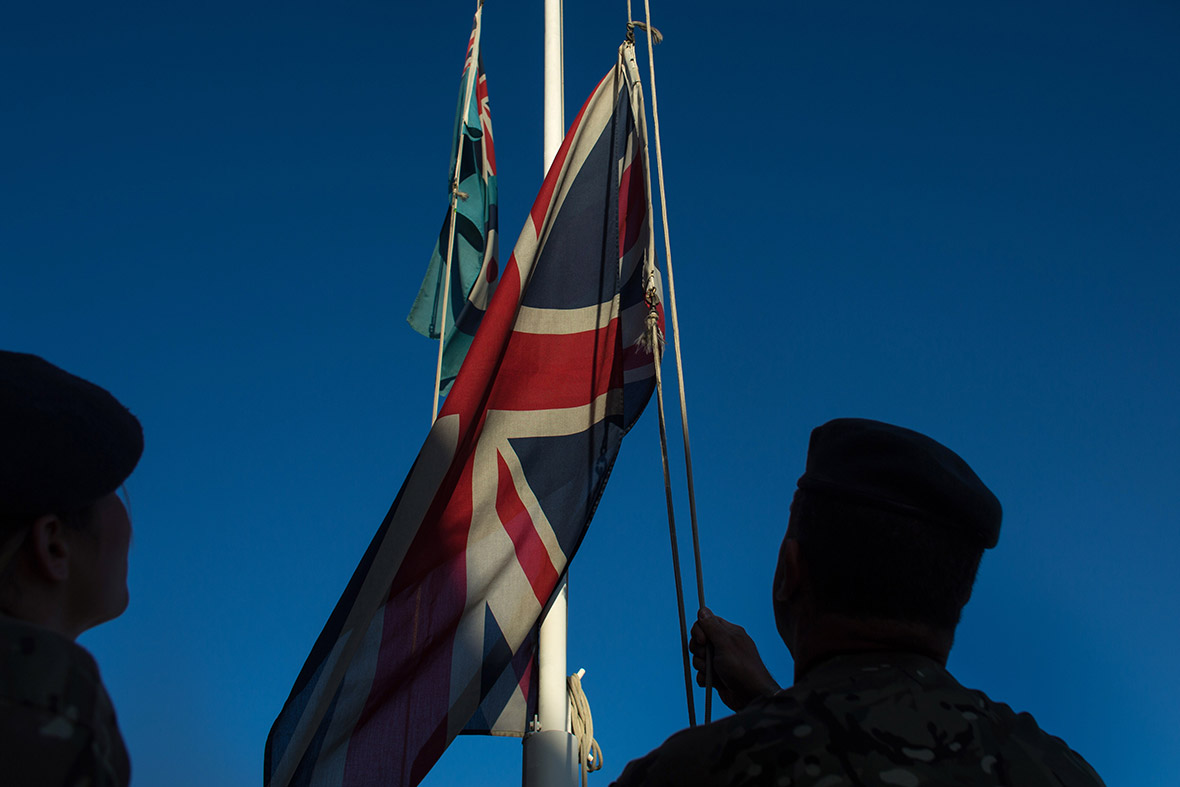 By 1 January, there will be only 12,500 foreign forces in the country, most of them Americans, to advise and train the Afghan security forces.