Afghan Kunduz bombing: Top US general John Campbell set to face Senate grilling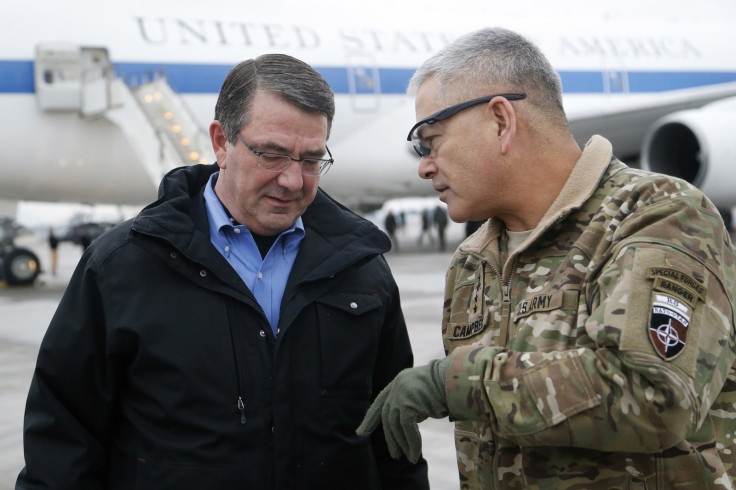 Top US commander John Campbell is set to appear before a Senate panel which is expected to grill him over the bombing on a hospital run by Medecins Sans Frontieres (MSF) or Doctors Without Borders in the Afghan city of Kunduz, killing 22 people including patients and MSF staff. Prior to his testimony, Campbell told reporters during a hastily arranged press conference at the Pentagon that the air strike was carried out at the request of Afghan forces.
Though the hearing was planned much earlier over the security situation, the latest developments in Afghanistan are likely to dominate the proceedings. Campbell was already expected to face tough questions over the Afghan Taliban's increasing offensive in the northern parts of Afghanistan.
Assuring a transparent and thorough probe in order to fix responsibility for the attack, Campbell said: "The Afghan forces called in for fire to support them because they were under direct fire. We have US Special Forces that continue to train, advise and assist at the tactical level, but I think the impression that people got after the first couple days is they were firing directly on US forces, and what I'm telling you today is as I've talked to the investigating officer, as we continue to get updated information, that that was not the case."
MSF has questioned Campbell's remarks saying Washington is attempting to shift the blame from the US forces to Afghanistan. "Today the US government has admitted that it was their airstrike that hit our hospital in Kunduz and killed 22 patients and MSF staff. Their description of the attack keeps changing — from collateral damage, to a tragic incident, to now attempting to pass responsibility to the Afghanistan government," said Christopher Stokes, general director of MSF.
"The reality is the US dropped those bombs. The US hit a huge hospital full of wounded patients and MSF staff. The US military remains responsible for the targets it hits, even though it is part of a coalition." The MSF, which had earlier called the attack a "war crime" demanding strict action against those behind the bombing, has exited Kunduz following the onslaught.
© Copyright IBTimes 2023. All rights reserved.