The Indian Coast Guard has seized a Pakistani boat that had reportedly strayed into Indian waters on Sunday (2 September). There were nine crew members on board the vessel, which was moving towards the western coast of Gujarat. The move has come as tensions are high over cross-border incidents.
Indian forces said that its vessel, Samudra Pavak, caught the Pakistani ferry, which appeared to be a fishing boat, at about 10.15am local time (5.30am BST). Preliminary investigations revealed that the crew members were fishermen, but officials are probing the matter further.
"In the prevailing security scenario, wherein enhanced vigil with [the] deployment of ships and aircraft by the Indian Coast Guard is being exercised off the Gujarat coast," said the Indian Coast Guard.
Indian authorities have beefed up security in the last few days after its military claimed to have conducted a major "surgical strikes" in Pakistan-administered Kashmir. The Indian navy has already deployed ships and aircraft to increase surveillance in border regions – both land and waters.
Meanwhile, Pakistan had denied that any "surgical strikes" had taking place in its territories and labelled them as "cross-border firing" by Indian forces. However, top leaders in Islamabad have heaped scorn on India over the incident.
In its latest, the Pakistani army has yet again challenged India's claim on carrying out surgical strikes. After taking a group of about 40 journalists to visit the Islamabad-controlled Kashmir region, Director General of the Inter-Services Public Relations Lieutenant General Asim Bajwa told reporters: "Escalation and war mongering do not suit anyone. We neither escalated nor want to increase tensions; all the war rhetoric has been from the Indian side." He added that there was no "signature of any surgical strike" taking place.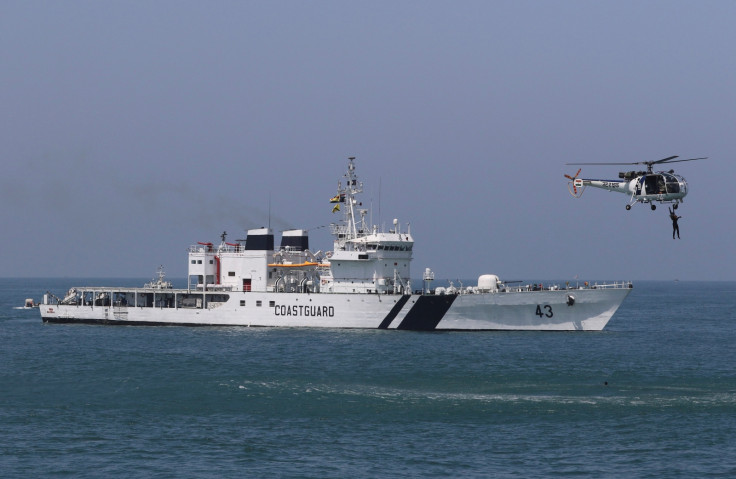 On 29 September, India said multiple positions, used as "terror launch-pads" were struck by its forces as a pre-emptive counter-terror operation. The Indian army said Islamists were preparing to infiltrate the country in the coming days and the anti-terror campaign was meant to prevent them from mounting attacks. This also came as a response to the previous extremist attack on an army headquarters in Uri, Kashmir – which claimed the lives of 19 Indian soldiers.