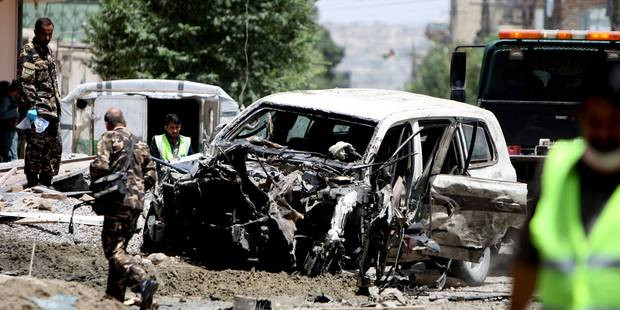 17 civilians have been killed in a suicide car bombing near a US base in Afghanistan's eastern province of Khost.
The explosion occured at a military roadblock near Camp Chapman's entrance, Khost police chief Faizullah Ghairat told AFP news agency.
"The explosion was so loud and strong that almost all of the city of Khost was shaken by the blast," Ghyrat said.
The suicide bomber carried out his attack when many civilian vehicles were waiting to pass by on a main road, said an Afghan police officer speaking on condition of anonymity. He said the women and children killed and wounded in the attack were in vehicles waiting for their turn to pass.
Dr. Hedayatullah Hamedi, the provincial health director of Afghanistan's Khost province, said as well as the 17 dead, of six civilians who are wounded, two are in critical condition.
It is the latest insurgent attack after foreign forces ended their combat mission in the region. Officials say foreign troops have sealed off access to the area where the explosion happened.
NATO has confirmed it is aware of an "explosion" in Khost province adding in a statement, that "no U.S. or coalition personnel were injured as a result of the attack".
No group has claimed responsibility for the attack.
Camp Chapman, which is near the border with Pakistan, was the scene of one of the most lethal ever blows against the CIA back in 2009.
An al Qaeda agent detonated a suicide vest at the base, killing seven CIA officers, inspiring a sequence in the 2012 film Zero Dark Thirty.
Some US forces remain in the base, though American and NATO troops formally ended their combat mission in Afghanistan at the end of last year.
The international forces handed over responsibility for security to the country's armed forces.
News of the suicide bombing comes following earlier reports that a key Islamic State (Isis) commander was among 30 militants killed in a US airstrike in Afghanistan.