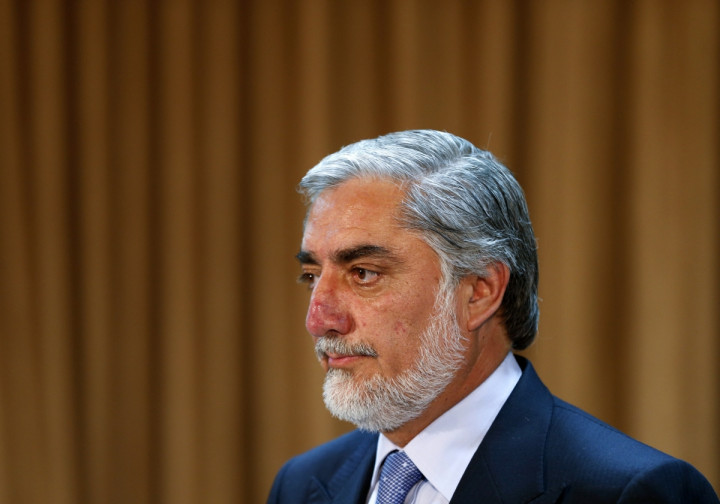 Afghanistan presidential contender Abdullah Abdullah has claimed victory in last month's election despite contested results giving a lead to his rival Ashraf Ghani.
Abdullah had said the election was tainted by fraud and repeated his view to thousands of his supporters at a rally in central Kabul.
He told the gathering that he would never "accept a fraudulent government" and called for a unified country.
"We are the winners of this round of elections, without any doubt," he said.
US Secretary of State John Kerry, in a statement released by the US embassy in Kabul, warned the Afghan candidates against any attempts at a power-grab after reports that Abdullah was planning to create a "parallel government".
"I have noted reports of protests in Afghanistan and of suggestions of a "parallel government" with the gravest concern," he said in the statement.
"Any action to take power by extra-legal means will cost Afghanistan the financial and security support of the United States and the international community."
The results of the second round run-off between Abdullah and Ghani saw the latter obtain 56.44% of votes amid claims of ballot box stuffing and a lack of observers to ensure a fair election.
At a press conference, Abdullah said that ballot boxes had been illegally stuffed with votes for Ghani and he had therefore lost faith in the electoral authorities overseeing the poll.
"In many polling stations, the ballot boxes had been filled in the absence of our observers, in some places our observers had not been allowed to monitor and many more cases of irregularities have been detected and documented," he said.
Last month, Abdullah survived an assassination attempt on his convoy in western Kabul. His bodyguards were injured but he was unharmed when two bomb blasts hit his presidential rally in the Afghan capital.